Furniture Buying Guide: Dining Tables
For many of us, the dining table is a gathering hub for festive get-togethers with family and friends and also more casual moments like morning coffee and everyday meals. It's also the main piece of furniture that sets the tone of the room, so a balance of form and function is key to making the right pick.
Another consideration: Do you often host big gatherings or are your dinners smaller and more intimate? This guide gives the lowdown on common styles to help you decide which type of table to buy.
Shop Dining Tables
Help Me Choose
Your Style
Your overall decorating style can dictate which type of table you choose. If the rest of your house is inspired by mid-century modern design, for example, you probably won't want a large rustic table for your dining room; instead, you might choose a sleeker style with tapered legs. Alternatively, if your house has exposed beams, white walls, and distressed finishes— hallmarks of a farmhouse style—a table might be just right while a modern-looking Saarinen table could look out of place.
Material is another important factor. Tables come in a wide variety, including wood, metal, glass, and plastic. Each lends a different look to a room, and has varying characteristics. For instance, an antique wood table will not be as impervious to spills and food stains as a contemporary glass-topped table, but it will bring warmth and character to a dining space.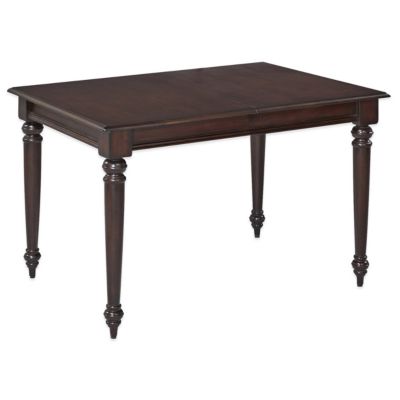 Traditional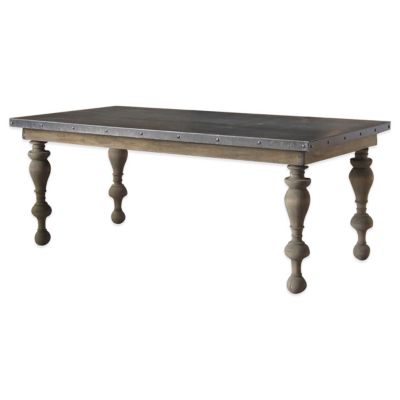 Rustic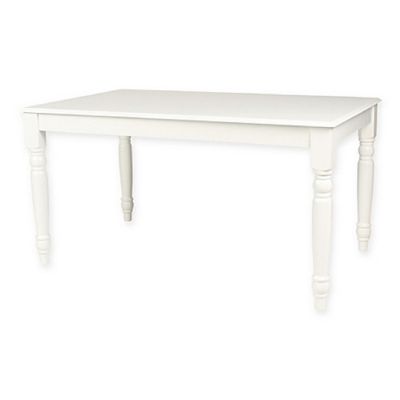 Farmhouse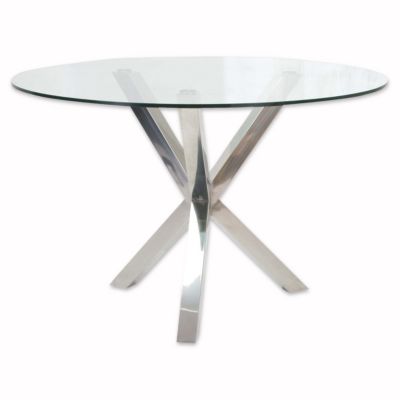 Contemporary/Modern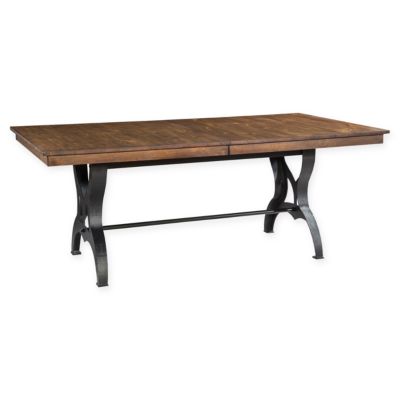 Industrial Modern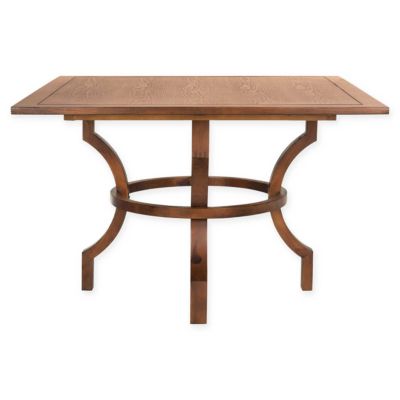 Transitional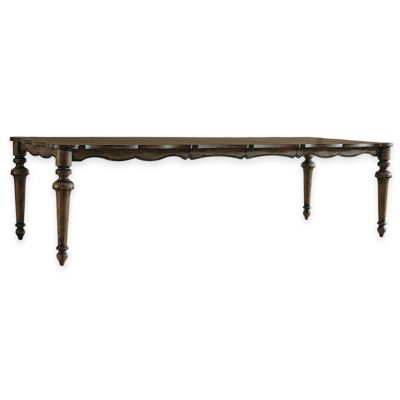 European Heritage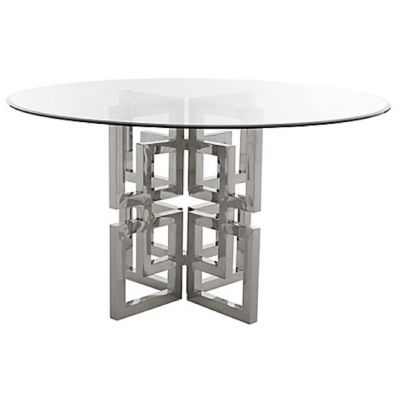 Asian Influence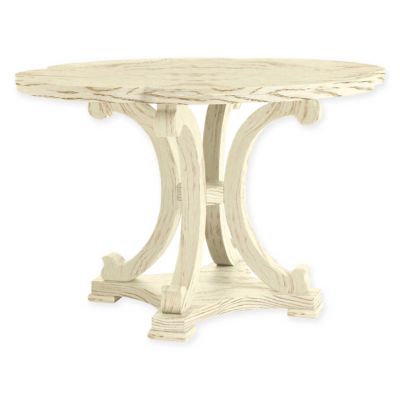 Coastal
Help Me Choose
Choose a Table Type
The type of table you choose impacts the entire room. A large, imposing trestle, for example, makes a bold statement—it's a great pick for a formal dining room. Prefer more of an informal vibe? Opt for a smaller pedestal table or a round bistro table. If you love the idea of formal dining but need to make it work with young children, you can still choose a formal table just bring in tableware and accessories that hold up to wear and tear to make your dining room kid-friendly.
Bistro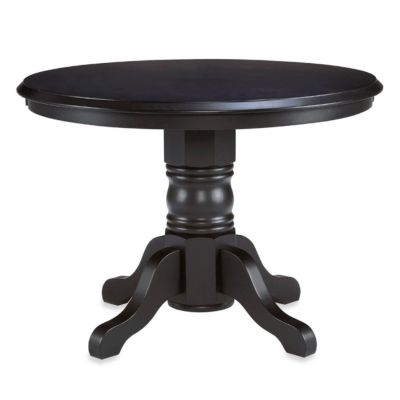 Pedestal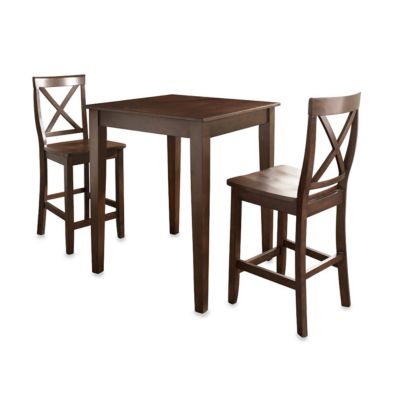 Pub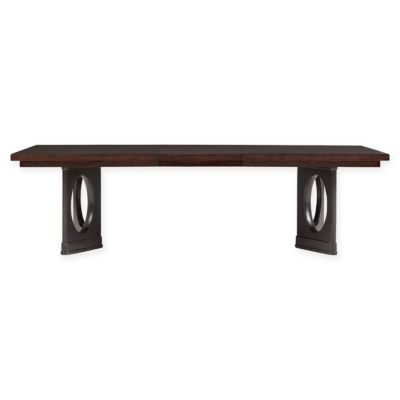 Trestle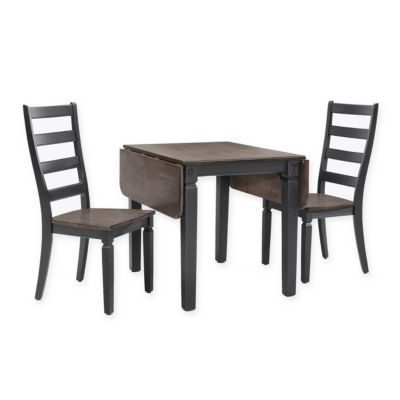 Drop Leaf
Tables Come in Many Shapes
Choose a Table Type
Make sure your table's shape is suitable both for your space and your style.
The Details
Measuring the Room
If you want a dining room that's comfortable for your family, you can't just eyeball a table and hope it will fit your space. For the best results -- measure. Carefully determine the width and length of the room, then determine the size that will work best. A good guideline: Easy access to all sides of the table requires at least 32 to 36 inches between the walls and any side of the table. This rule of thumb also applies to other pieces of furniture around the table, such as a breakfront, but includes the space needed for your chairs.
Choosing a Table Size
The size of the table you buy should depend on the size of the room and the number of people that you expect to regularly use the table. A very large table can feel empty if, most of the time, only three or four people are sitting there. At the same time, a small table for eight people will feel cramped. If you need a small table for everyday use, but want a larger one to accommodate dinner guests, consider a table with one or more 'leaves.' These are additional sections of tabletop that either fold down or are removable, making your table more versatile.
Ideally, each guest at the table should have 24 inches of space, plus an additional 18 inches of room between seats.
Round or Square Tables
| | |
| --- | --- |
| Capacity | Table Size |
| Seats 4 | 36" - 48" |
| Seats 6 | 60" |
| Seats 8 | 72" |
Oval or Rectangular Tables
| | |
| --- | --- |
| Capacity | Table Size |
| Seats 6 | 72" - 84" |
| Seats 8 | 96" - 108"" |
| Seats 10 | 120" |