Strollers make it easy to get your baby out and about. And there are so many fantastic styles - from simple umbrella strollers that fold and go for easy portability, to rugged jogging strollers that make handling rough terrain a breeze.
So how do you decide which stroller is right for you? Check out our guide to make it simpler to narrow down the field.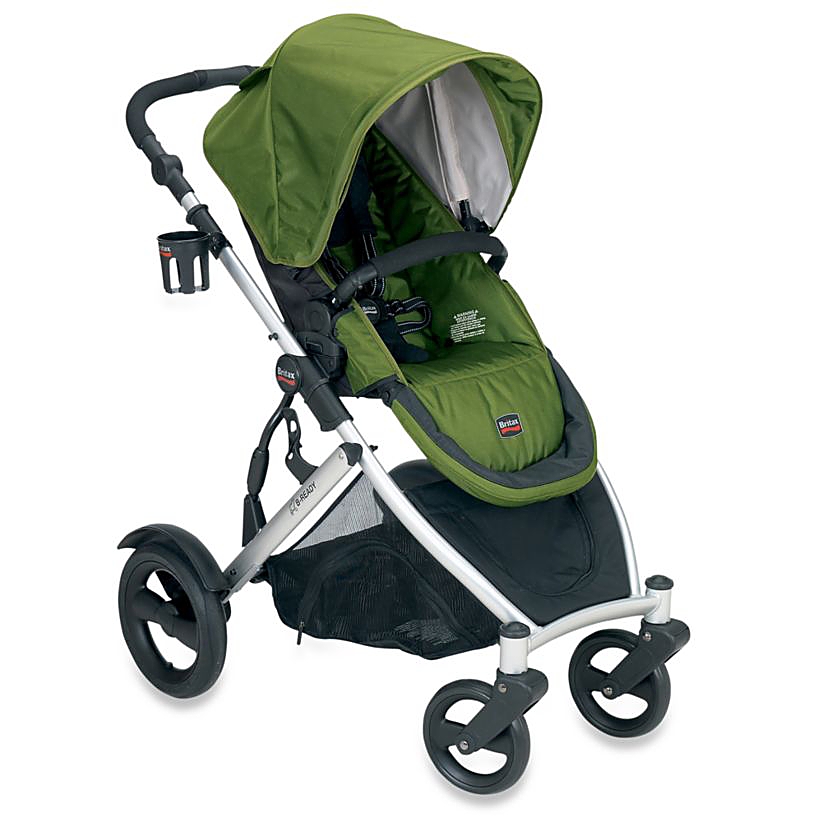 How do you think you'll use it?
| Activity | Choose |
| --- | --- |
| Lots of city walking and up and down subway stairs | Choose a stroller that's lightweight for maximum portability. |
| Occasional strolls through the neighborhood and out-and-about excursions | You can probably manage with a more basic model, including a larger stroller that doesn't have to fold so compactly. |
| Jogging or running | A jogging stroller is a must - a standard stroller won't keep your baby comfortable or safe while you run. (You should only jog with your baby once your pediatrician gives the OK.) |
| Managing rough terrain | A jogging or all-terrain stroller works on uneven terrain, or look for a standard model that has larger wheels and shock absorbers for a smoother ride. |
How many children under 3 do you have?
| | |
| --- | --- |
| One | A single stroller will be just fine, but if you're thinking about more kids soon, get one that will last for baby number two! |
| Two or more | You'll need a double (or larger) stroller to manage solo trips. If you find them too unwieldy, consider using a single stroller and a baby carrier. If you have an infant and an older toddler, look for a single stroller with a riding platform for your bigger kid. |
Once you have decided how you will use the stroller, consider quality. You can get a good quality stroller in pretty much any expense level. But the higher-end models offer better materials and more features. These can include a lightweight frame, convenient one-touch folding mechanisms, the smooth ride of wide wheels, and even extra padding that will help keep baby more comfortable. Think about which "nice-to-have" features are worth the investment to you. To help you decide check out the features section in this guide.
There isn't a one-size-fits-all perfect stroller. In fact, you'll find that each style offers unique benefits.
Stroller Models
Stroller Type
What it is
Great for
Travel System

An all-in-one system, with an infant car seat, base for in the car, and a stroller.
Offers everything you need to get started, and works perfectly together.
Can later be used as a standard stroller.
Baby can be moved from car to stroller and vice versa without being disturbed.

Parents of newborns who want to get a car seat and stroller that work together
Full-Size Stroller

A stroller with a fully reclining seat. Most are suitable for infants under 6 months.
Features a fully reclining seat and/or has an attachable bassinet.
Usually easy to maneuver and fold.
Durable; usable for the duration of the child's stroller years and could be kept for a second child.

Parents who want a full-featured, larger, sturdier stroller. These tend to be higher end strollers.
Umbrella Stroller

A simple sling seat and frame with curved, umbrella-like handles
Lightweight and easy to fold and carry.
Some models can take infant car seats.

Parents of babies over 6 months old who want lots of portability. A second stroller for quick trips or to keep in the trunk.
Infant Car Seat Carrier

A simple frame that you can snap your car seat into, like adding wheels to your car seat.
Makes it easy to move your baby from car to stroller-simply transfer your baby in the car seat to this wheeled base.
Lighter weight than a full-size travel system.

Parents who are likely to have an infant under 6 months in and out of the car frequently.
Double/Multiple Stroller

A stroller with two (or more) seats, for parents of twins or two stroller-age kids
Enables you to carry multiple children at once, either side-by-side or front and back (tandem). Usually good for newborns to toddlers up to 40 pounds (varies by model).

Those with two or more infants or toddlers; parents of twins/multiples.
Jogging/All-Terrain Stroller

A three-wheeled stroller meant for use outdoors, with big wheels and shock absorbers to smooth out bumpy rides.
All-terrain strollers include a swiveling front tire that offers better maneuverability on all types of surfaces.
Front wheel is either fixed or has a lock to keep stroller on course.
Handbrake and safety strap that keeps you tethered make it ideal for use while jogging.

People who want to spend time outdoors with their baby jogging or on uneven ground.
At this point you have probably realized that you will end up with more than one stroller. You may want an umbrella stroller handy in the car trunk for quick, short trips, and a larger stroller that maneuvers well and has storage for family outings.
Features to Look For
Today's strollers can come with plenty of bells and whistles to make using them a cinch. Here are some of the options to consider:
Safety - A harness or safety belt keeps baby secure. A five-point harness offers the best safety.
Storage - Many strollers come with under-seat storage to carry baby essentials. You may also find ones that have a snack cup or bar for your child, and a handlebar cup holder for you.
Folding/Unfolding - One-handed folding mechanisms make it easy to assemble and put away your stroller while you're holding your baby. Fold-and-stand features keep a folded stroller standing upright, so you don't have to bend to pick it up and it won't get dirty.
Adjustable Seating - Seats that can recline fully allow you to use the stroller for your newborn then readjust the seat to a seated position when your baby's older. Some strollers allow you to reverse the seating so your baby faces you instead of facing forward.
Adjustable Handles - If you and your mate are two different heights-or you're on the extremes of height-adjustable-height handles allow you to make pushing your stroller as easy on you as possible.
Washable Seats - Stroller seat covers that can be easily removed and laundered after spills make cleanup a breeze.
Locking Wheel Brakes - Brakes mean you can put the stroller in "park" when you stop, freeing your hands and ensuring that your stroller doesn't "run away."
Travel Bag - Some strollers come with their own travel bag, making it easier to transport the stroller and keep it clean while traveling.
Rain Cover - A plastic cover can help keep baby comfortable and dry in wet weather.
Sun Shade - A built-in sun shade protects from sunburn and irritation in the heat.
Depending on the model of stroller you choose, some of these accessories may be included. Check before purchasing these add-ons, and then choose the accessories that are best for your needs.
| | | |
| --- | --- | --- |
| | Travel bag | Helps you carry the stroller and keeps it clean. |
| | Rain cover | Keeps baby dry and comfy in the rain. |
| | Sun shade | Protects baby from heat and sunburn of direct sunlight. |
| | Head and neck support | Adds to baby's comfort by supporting his head safely. |
| | Netting | Adds to baby's comfort by supporting his head safely. |
| | Fleece lining or foot muff | Cozy and warm for baby in cold weather. |
| | Take-along toys | Attach to the stroller so they don't get lost and can keep baby entertained on the go. |