Buying Guide to Window Treatments
When shopping for window treatments, there are many things to consider before buying, from color to style to how much light to let in. Use this guide to help simplify the decision process!
Light Filtration and Privacy
Not only are they decorative, window treatments are also functional. They allow you to enjoy the right level of privacy and light control. Here are light-filtering options to choose from.
Sheer
Shop Now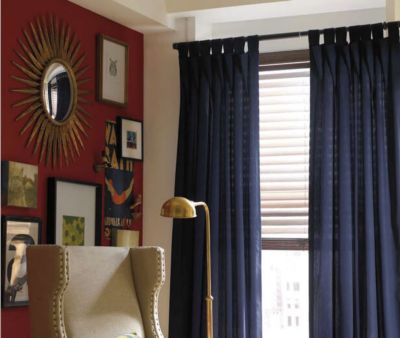 Light Filtering
Shop Now
Room Darkening
Shop Now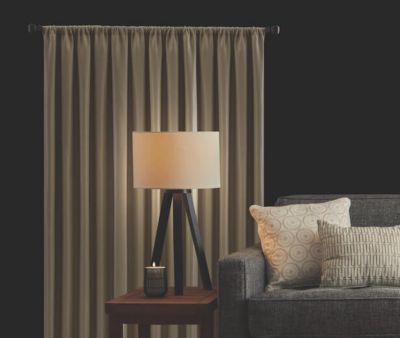 100% Blackout
Shop Now
Tips
If the curtains you like best are not available in blackout, you can always add a blackout liner.
Look for insulating window treatments to keep heat in during the winter and unwanted heat out during the summer. Insulating drapes and curtains can also dampen sound and reduce outdoor noise.
Curtain Header Styles
The header is the top part of the curtain that allows it to hang from the rod. There are several different types; the one you choose depends on the style of your space—or the look you'd like to create.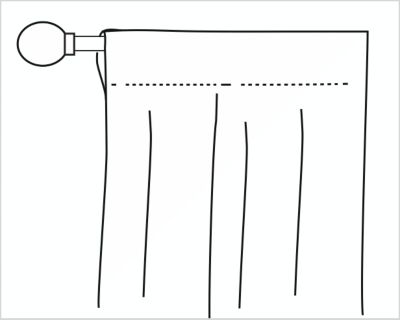 Rod Pocket
Shop Now
Grommet
Shop Now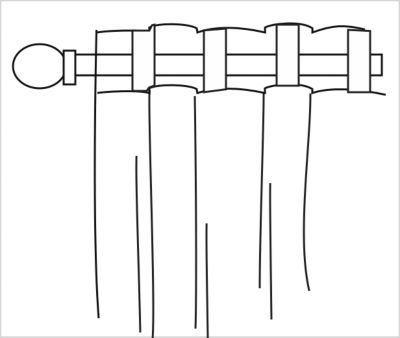 Rod Pocket Back Tab
Shop Now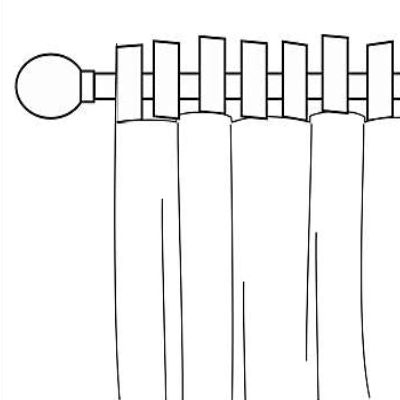 Tab Top
Shop Now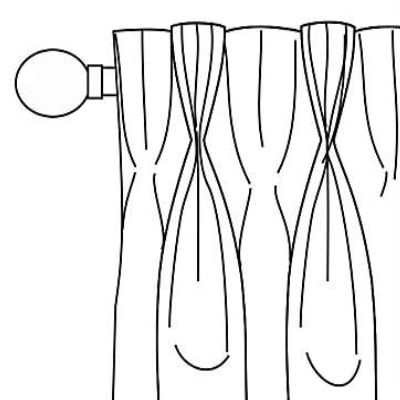 Pinch Pleat
Shop Now
Drapery Length
Tips
Hang curtains as close to your ceiling as possible to make your windows appear taller.
How to Measure for Curtains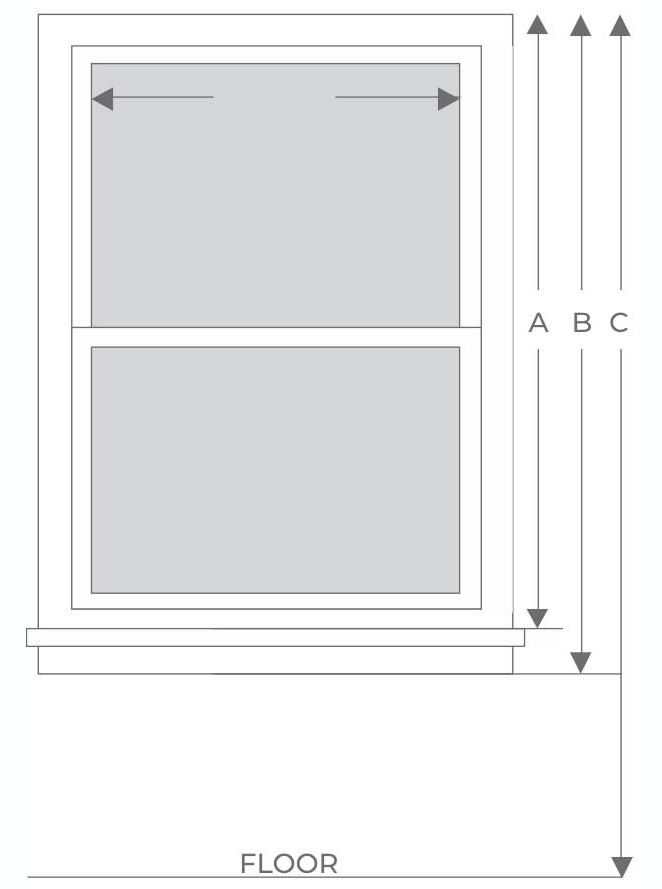 1
Use a tape measure and round to the nearest 1/8"
2
List width first and length second (i.e. 40" x 80" = 40" wide x 80" long)
3
Measure the width
• Measure window width (including molding or trim, if you want to cover them)
• Add at least another 4" to each side
• Multiply by 2 or 3 for fullness, depending on fabric
• The final measurement is the total width needed
4
Measure the length There are several ways to measure the length of the window depending on your preference for how far the curtains will extend.
Option A: Measure from the rod to just above the windowsill
Option B: Measure from the rod to a little below the windowsill
Option C: Measure from the rod to the floor. For a "puddling" effect, add a few extra inches to the length, from an inch to a foot.
Tips
For proper fullness, use enough panels so that the total width of the drapery is 2-3 times the width of the window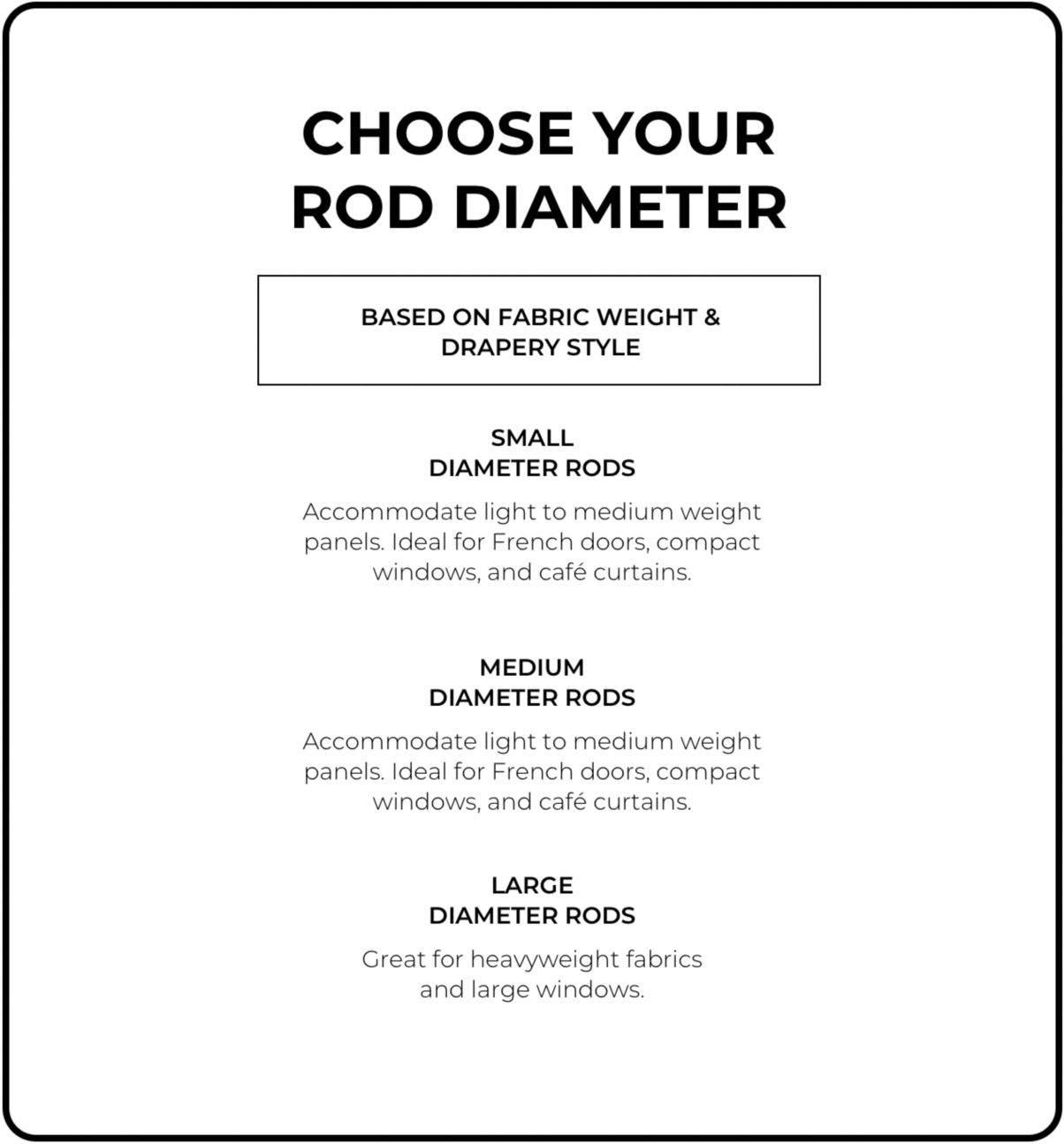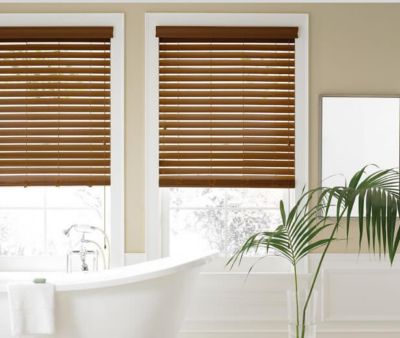 Wood/Faux Wood Blinds
Shop Now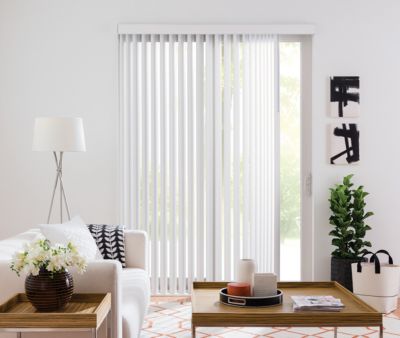 Vertical Blinds
Shop Now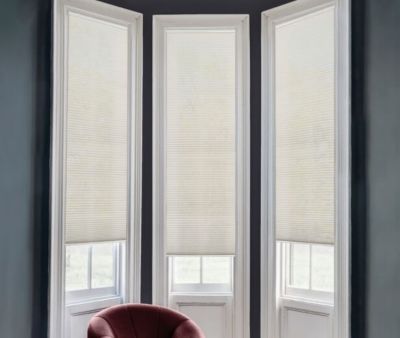 Cellular Shades
Shop Now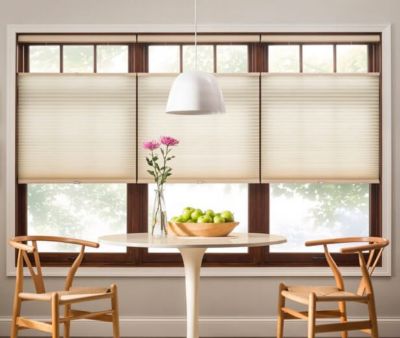 Top-Down Bottom-Up Shades
Shop Now
Day/Night Shades
Shop Now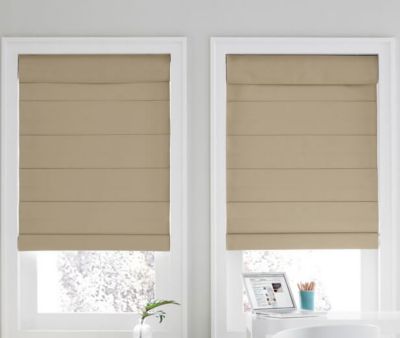 Roman Shades
Shop Now
Layered Shades
Shop Now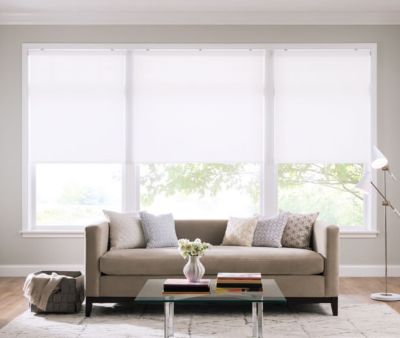 Roller Shades
Shop Now
Solar Shades
Shop Now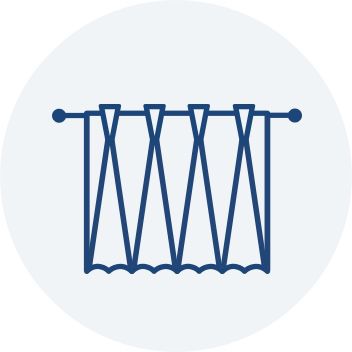 Pleated Shades
Shop Now
How To Measure For Blinds & Shades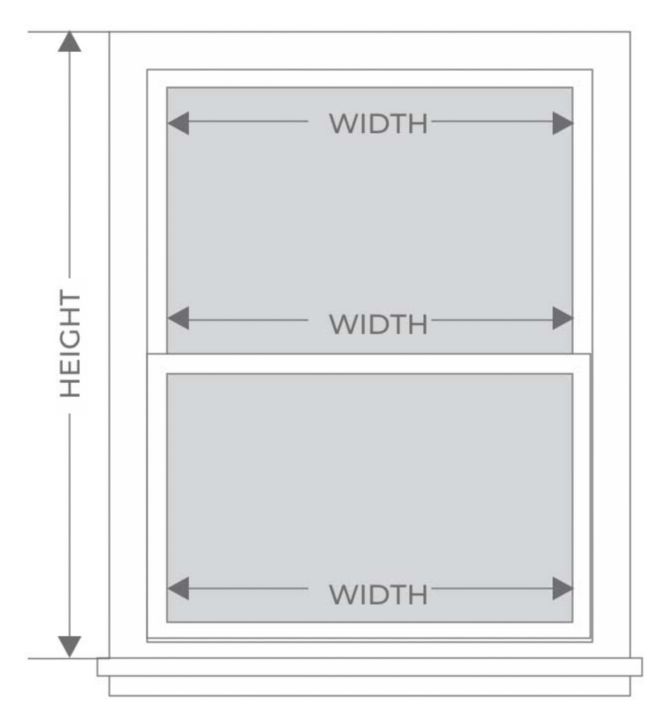 Inside Mount
Width
Measure width inside the window frame at top, middle, and bottom. And go with the narrowest width.
Height
Measure exact window height.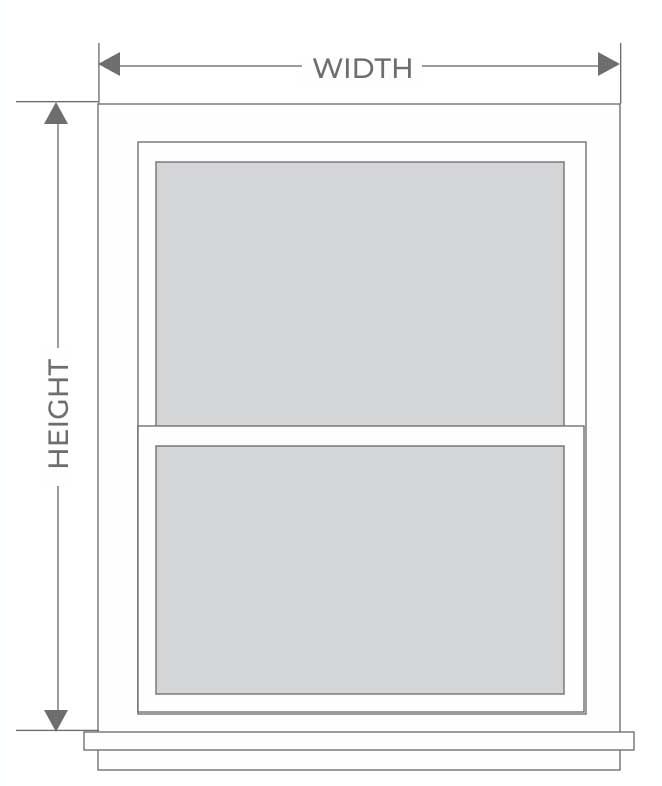 Outside Mount
Width
Measure the width of the area you want covered (and not necessarily the window itself).
Height
Measure height from point where top of blind or shade will be mounted to the bottom of the windowsill or desired length.