How to Measure Patio Furniture and Grill Covers
Why you should cover your patio furniture?
Your patio furniture was a major investment that will make a wonderful addition to your life style for many years. Because your patio furniture remains outside, rain, snow, and wind can do significant damage. Even if you live in a warmer climate, blistering heat or local animals and birds can take its toll on your outdoor furniture. A good way to ensure your furniture survives harsh outdoor elements and stays in excellent condition is to protect them with covers.
What key features should you look for in selecting patio covers?
Since the goal is protection against inclement weather, the fabric top should be waterproof or water resistant, fade resistant, and repel debris. Some covers also have a PVC under-coating for extra protection. Look for covers with reinforced seams to prevent tears and straps to tie down and secure the covers. Look for covers with padded handles for easy removal and vents to prevent wind lofting and mildew. Cover fabric is often treated with UV protection and may even come with a UV protection factor. Fabrics range from non-woven polyester to heavy duty polyester to vinyl. Generally, heavier duty fabric has greater all-weather resistance, but that fabric is also much heavier to carry and manage, so you might prefer a lighter weight fabric. Select a fabric type that is easy to clean i.e., wipe down, or look for machine washable covers. Most covers come with a warranty, but the length of time can vary, so check the manufacturer's label.
How to Measure
If you are not sure how to measure your furniture, consult this chart on where you should take measurements to get the most accurate fit. While patio furniture comes in many shapes and styles this guide will help you get started.
To measure height: Measure from the floor to the highest point on the furniture.
To measure length: Measure from the furthest point on the left side to the furthest point on the right side.
To measure width: Measure between the two widest points.
To measure depth: Measure from the front-most part of the furniture's front to the deepest part of the furniture's back.
Chair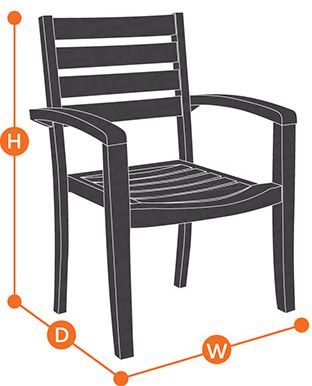 Adirondack Chair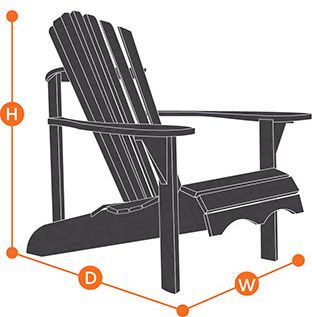 Stackable Chairs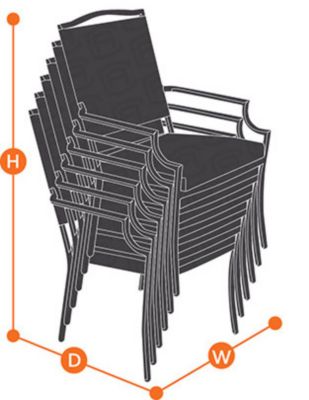 Rocking Chair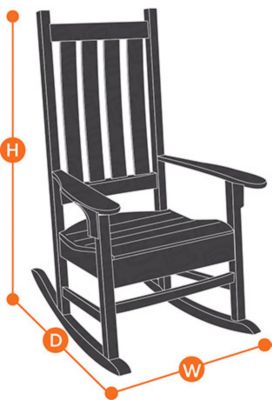 High Back Chair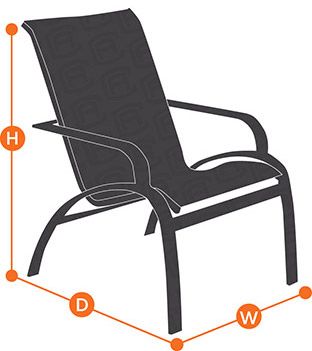 Day Chaise Lounge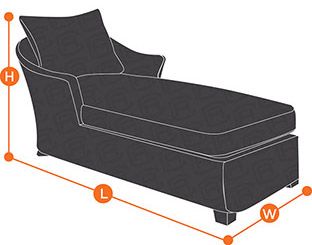 Rectangle/Oval Table and Chair Set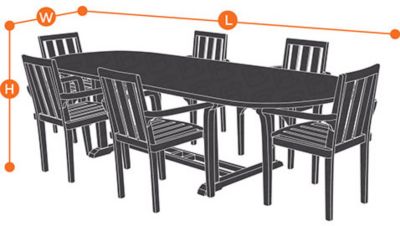 Patio Cushions
Round Fire Pit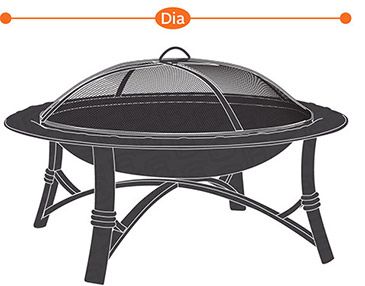 Square Fire Pit
Umbrella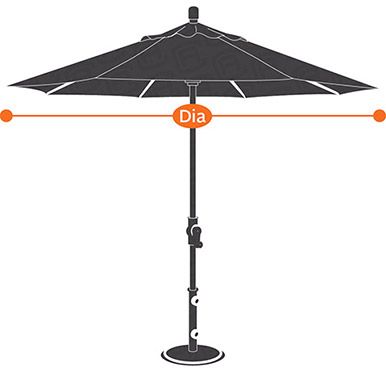 Offset Umbrella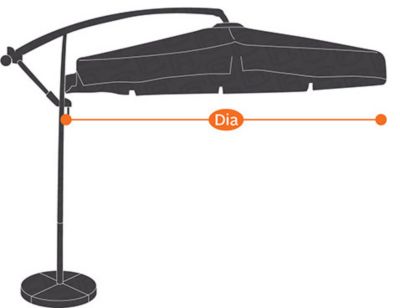 BBQ Grill