Pool Floats: Four Things to Know Before You Buy
Pool Floats: Four Things to Know Before You Buy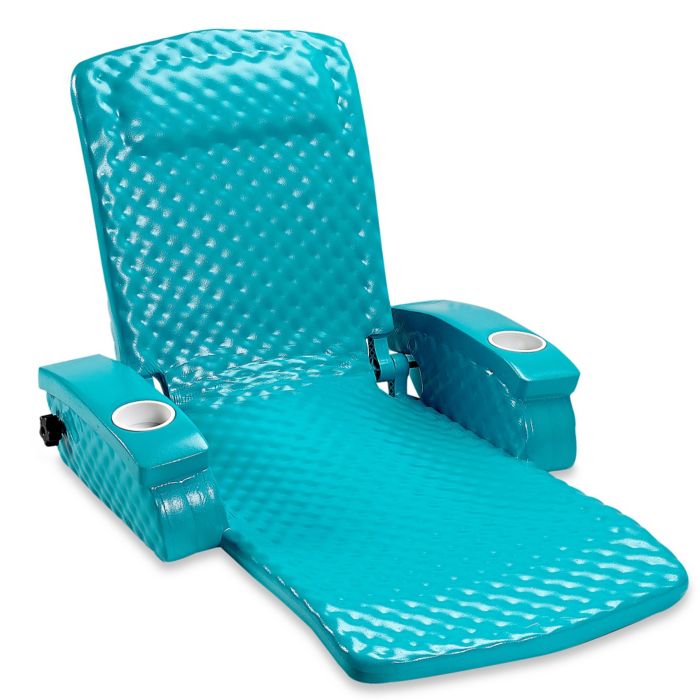 Must Know Facts
Once upon a time if you wanted to float on water, you simply turned over on your back. Today, that isn't nearly as relaxing as drifting lazily around your pool on a flotation device. Pool floats are great for soaking up some sun while in the water. With so many options, where do you begin?
Fact #1: Inflatable vs. Foam
Pool floats are available in two types of material: vinyl or foam. Vinyl is more malleable and allows floats to come in all kinds of shapes and styles, e.g., round tubes, inflatable mattress, or animal shapes. The plastic is inflated and sealed with a cover to prevent air leakage. The best part of an inflatable float is once the float is deflated it can be rolled up and stored very compactly. Be aware that if the float doesn't come with an air pump you will have to purchase one separately (see Fact #2). Also, accidents do happen, even the sturdiest PVC can puncture, so you will want to keep a puncture repair kit handy, and always follow the manufacturer's instructions regarding repairs.
However, if you would prefer not to inflate and deflate your float, then foam is a great alternative. Most foam floats are made from closed cell foam and have a vinyl coat to help with durability. Foam floats can fold for storage, but will not be as compact as an inflatable vinyl float.
Fact #2: There Are Two Types of Air Pumps
Air pumps are available in manual and electric versions to help inflate and deflate floats. As with anything requiring manual labor, it will involve expending more energy and time. Electric pumps cost a bit more, but take less effort and work quicker than manual pumps.
Fact #3: Floats for Children
Most kids love being in the water. If you are considering a flotation device for your child, look for one that has these features: safety valves, dual air chambers, and a low center of gravity. A float with a sun canopy offers extra protection from the sun. But remember these are toys, not safety devices, so never leave a child in the water without adult supervision. Follow the instructions for use and review weight limit information.
Fact #4: Styles and Sizes
The variety is endless, but some of the most common styles and sizes are:
One-, two- or even three-person towable inflatable tubes. Perfect for lake users, these come with a tow rope hook up that attaches to a watercraft to pull you around. They come with handles to hold on to and some have seat indentations.
Lounge rafts are floating recliners that allow you to lay flat or sit up while you stretch your legs into the pool. Some recliners come with additional features such cup holders and side tables.
Inflatable drink holders let you keep your beverages cold and float in a separate inflatable so everyone in the pool can have convenient access to them.
And, of course, there are a lot of inflatable toys and water games that will add loads of fun to your family pool time.