Colic Calm® 2 oz. Gripe Water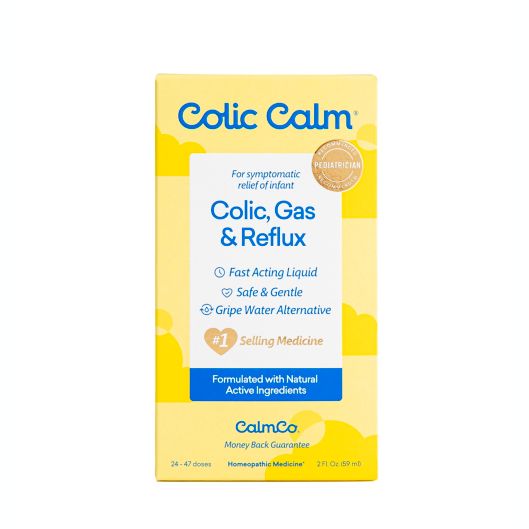 Top Rated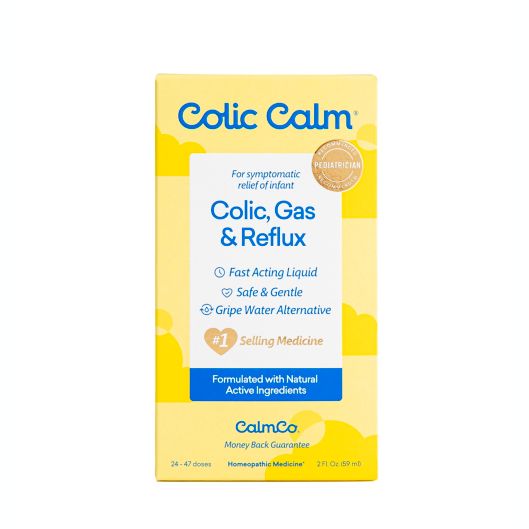 Colic Calm
Colic Calm® 2 oz. Gripe Water
BEYOND+ MEMBER PRICE
$15.99
You could save up to $4.00 (20% off) Sign Up
Details
Colic Calm Gripe Water provides natural fast acting relief from colic, gas and upset stomach. It's a homeopathic, safe and natural way to relieve baby's discomfort while treating the problem. It relieves baby's gastrointestinal distress instantly.
Colic Calm Gripe Water is the safest remedy for baby's digestive pains
Fast acting safe and gentle
Relieves colic gas or upset stomach
Natural active ingredients
Completely free of sugar simethicone sodium bicarbonate (baking soda) herbal oils and extracts wheat gluten soy dairy and animal products
2 oz
Manufacturer
TJL Enterprises
Long Beach CA 90803
Indications
Temporarily relieves the symptoms of restlessness and irritability that can result from colic, gas, teething and gastrointestinal distress including bloating, stomach cramping and acid reflux.
Directions
Store at room temperature, out of direct sunlight. Shake well before use to obtain a pure, rich dark mixture. For oral use only. When symptoms occur, fill enclosed oral dispenser up to 1/2 teaspoon and dispense liquid slowly into mouth, between cheek and gums. If needed, repeat every 30 minutes for up to 3 doses, or as directed by a physician. Do not exceed 6 doses per day. Clean dropper and let air dry after each use. Reseal product after use. Please Note: Sleep may follow naturally after relief.
Ingredients
Active Ingredients: Aloe Socotrina (Aloe) 5X, Carbo Vegetabilis (Vegetable Charcoal) 1X, Carum Carvi (Caraway) 5X, Chamomilla (Chamomile) 5X, Foeniculum Vulgare (Fennel) 5X, Melissa Officinalis (Lemon Balm) 5X, Mentha Piperita (Peppermint) 5X, Primus Spinosa (Blackthorn) 5X, Zingiber Officinale (Ginger) 5X. Inactive Ingredients: Glycerin, Potassium Benzoate, Potassium Citrate, Purified Water USP, Sorbic Acid, Xylitol.
Warnings
Do not use if safety seal is broken or missing. Because vegetable charcoal makes this product black in color, temporary darkening of the stool may result. May stain fabric; protect clothing and furniture. Consult a Doctor if: Symptoms persist for more than 7 days; inflammation, fever or infection occurs. As with all medications, it is important to ensure that your child's medical professional is aware of the use of this product. Keep this and all medicines out of the reach of children.