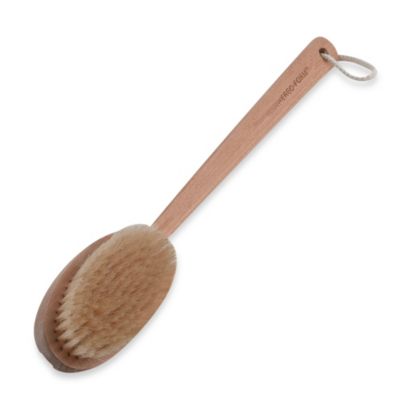 Far-Reaching Natural Bristle Back Brush with Ergo Grip
A plush matting of natural bristles gently exfoliates and stirs up circulation, unclogging pores and allowing skin to release toxins trapped inside the body.
The handle features a special "wave-groove" construction that gives you secure leverage as you scrub away.
Measures 18 1/2" long.
SKU # 14134050