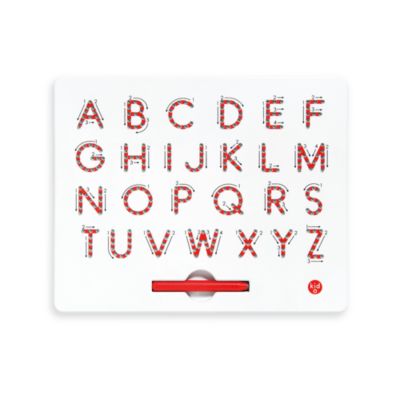 Kid-O A to Z Magnatab in Red (Upper Case)
Your child traces the lines and curves with the magnetic stylus (it pulls beads up to create solid lines) and follows the arrows to learn how to properly write the letters.
Erase with the tip of a finger.
Suitable for ages three and older.
SKU # 40086118