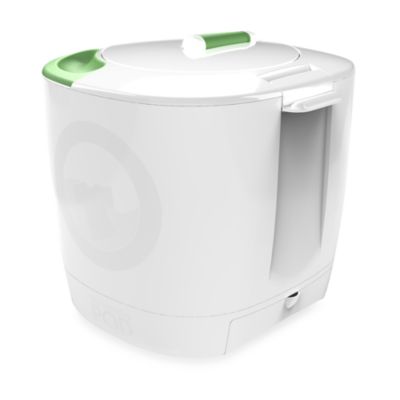 Alternate image 1 for Laundry POD™ Non-Electric Washing Device
Alternate image 2 for Laundry POD™ Non-Electric Washing Device
Alternate image 3 for Laundry POD™ Non-Electric Washing Device
Alternate image 4 for Laundry POD™ Non-Electric Washing Device
Alternate image 5 for Laundry POD™ Non-Electric Washing Device
The winner of the Best Greener Gadget award and Top Global Innovation GIA award, it features a manually operated spinning system for washing your garments and then extracting the water for the shortest drying time.
It is more convenient than hand washing, and great for washing delicates.
Compact enough to be portable, but serious enough to stand up to tough laundry challenges.
Perfect for dorms, apartments, camping or anyone looking to add a little green to their laundry routine.
Save money, time and help to lessen the environmental impact.
It fits under your sink and into your life indoors and outdoors.
Simple place up to 10 garments into the Laundry POD, lock lid and let it soak a few minutes.
Then turn the handle slowly for one or two minutes for agitation.
Repeat to rinse.
Measures 14" W x 14" L x 13" H.
SKU # 18637502