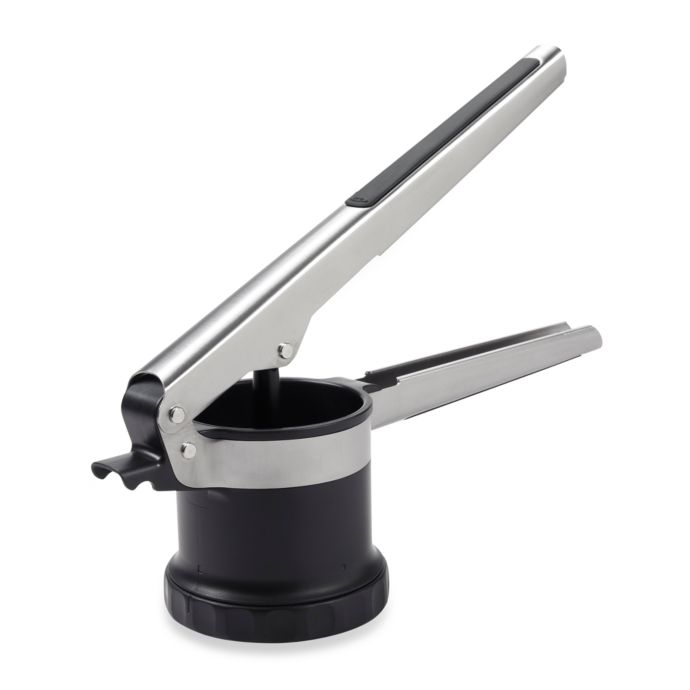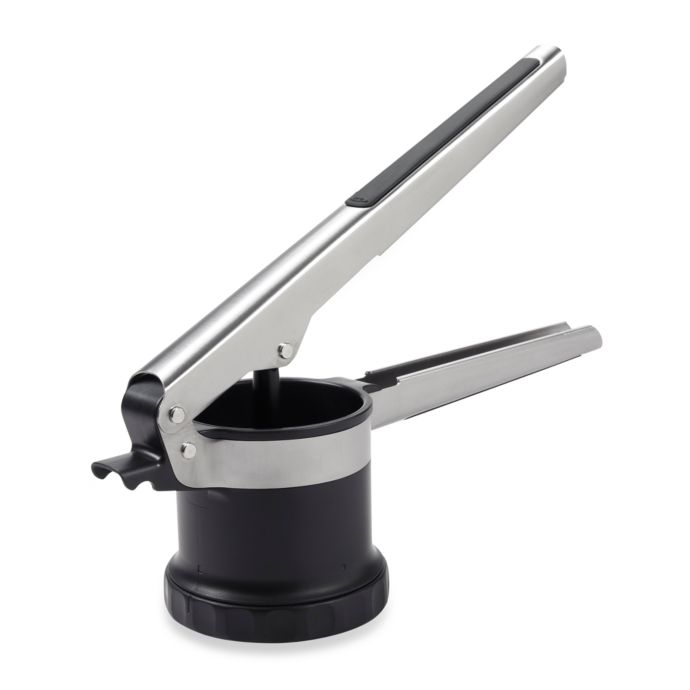 OXO
Oxo Good Grips® Adjustable Potato Ricer
Details
Don't limit yourself to just potatoes with the OXO Good Grips Adjustable Potato Ricer. This ricer has three settings, easily changed with the twist of a dial, for many cooking tasks.
Fine setting is perfect for fluffy mashed potatoes, parsnips, carrots, turnips, gnocchi and more.
Medium setting is ideal for spaetzle, and pressing water out of cooked greens and the coarse setting is perfect for chunky applesauce, egg salad and pressing tomatoes for sauce.
Disks are attached so there is no need to go searching for extra parts when you want to adjust settings.
Brushed stainless steel ricer comes apart for easy cleaning and has soft, comfortable non-slip grips.
Grooved pot rest allows ricer to sit on bowls and pots.
Measures 11 3/4" x 5 3/4" x 5".
Top-rack dishwasher safe.
Features
Construction

Stainless steel

Interior Construction

Stainless Steel

Warranty

Lifetime warranty

Battery Required Included

No Battery needed

Battery use

No Battery needed