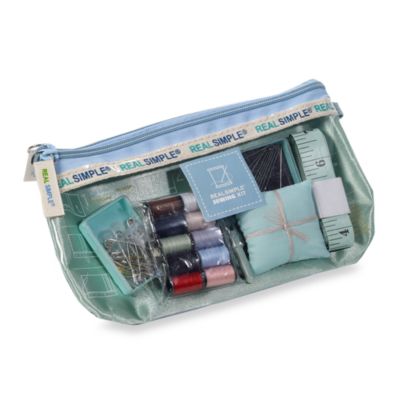 Inside the case is a box of assorted safety pins, straight pins and buttons, a case of needles, scissors, a stitch puller, measuring tape, and 10 spools of thread of various colors.
The back and interior of the case features helpful emergency sewing tips.
Case measures 5" H x 9 1/2" W.
SKU # 17916297