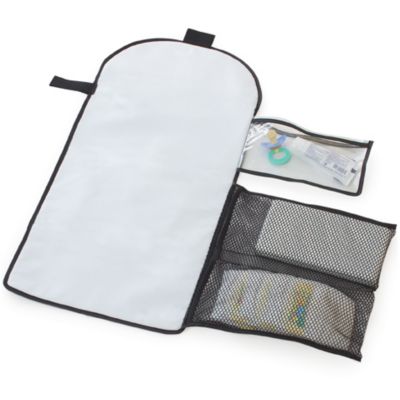 Summer Infant® ChangeAway!™ Portable Changing Kit
The attached large mesh pockets hold several diapers, wipes, and even small toys to keep baby entertained.
A clear plastic pocket features a slide lock to keep items such as pacifiers secure and clean.
For portability, kit folds closed, and a strap connects kit to stroller handles so it is always with you.
There is even a zippered pocket on the outside of the folded kit to carry personal items.
Pad measures 24" x 13".
Exterior is 100% nylon with vinyl laminate.
Lining is 100% PVC.
Mesh pocket is 100% polyester.
Ages newborn to 1 year.
SKU # 14916440