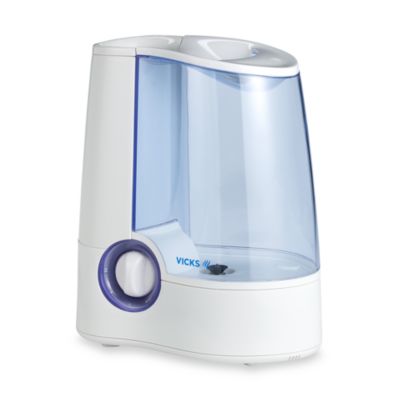 Vicks® Warm Mist Humidifier (1 Gallon)
Its medicine cup for use with Vicks® VapoSteam (not included) is a convenient addition to this unit that helps combat excessive dryness and keeps your respiratory system moist, allowing it to fight off bacteria, viruses and pollutants.
Relieves cold, flu, hay fever symptoms, dry and itching skin and eyes.
The soft glowing nightlight makes it easy to locate the humidifier in a dark room.
It even has two tank handles for easy filling.
Pieces are dishwasher safe.
Holds one gallon.
Three year warranty.
SKU # 13196311