Don't Go Rogue

---
Don't Go Rogue, Stay In the Store
So there are dozens of blogs, lists and books on what to register for when a couple gets engaged. We are told how many place settings to buy, can't live without items and interesting gift ideas. I even wrote one for Bed Bath & Beyond site, but who is writing one for the gift buyer? How do they know what they are supposed to do (especially if they HAVE NEVER BEEN MARRIED) or simply, how to give good gifts?
I know first hand, and mirrored by the thousands of brides we at Save the Date® have worked with, about the 'issues' that can come up when well meaning loved ones and friends stray from your registry. So I want to tell the last minute gift givers a rule to remember when their top choices of gifts have already been purchased: DON'T GO ROGUE! STAY IN THE STORE.
---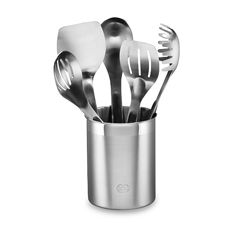 Ok, so who out there hasn't had this happen…you forget about the engagement party or a shower for the bride to be. Maybe the wedding is in 2 weeks and you think, YIKES I forgot about the gift, so on line you go to their Bed Bath & Beyond.com gift or a wedding registry and when searching for 2 champagne flutes, or a china setting, they are all complete. So instead of buying the one spoon, three forks and a random bowl still left on their list, you march to another store, and buy a set of 4 something's, because it feels more 'substantial'.
Well, I am here to tell you, don't do it. They want that fork or random plate, because it finishes the set. Period. They did not register at the other store, so now they will have 4 random whatever's; have to return them, making it totally inconvenient for the newlyweds.
Below I offer some other suggestions, other than buying a gift that you may like, but is not what the couple wanted:
Decide on an amount you want to spend first, then shop. If you intend to spend $50 or $100 then really, what should it matter if its 4 glasses and a knife, if it equals $100 then you have spent the desired amount. Your purchase helped the couple buy the pieces they still need, believe me, they registered for each piece, and they know what every glass and knife cost.
You can always buy them another table setting, incase one gets ruined or broken, they will be thrilled that they have an extra of each piece, just in case….
Buy a serving piece that is in their set but not registered for or a matching tablecloth, and napkins. The couple may have thought they had enough on their list, or didn't want to over
Luckily at Bed Bath & Beyond there are thousands of items to shop for, for the entire year (see my article, if I could do it all over again) so buy something that you wished you had registered for but didn't. If you stay in the store, they can always return it and get more of what they wanted or buy new sheets and pillows, which they will need, but didn't think to scan. Maybe even a vacuum cleaner!
Lastly, don't be afraid of a gift card at that store. There are bound to be new pieces they will want to add, they will ALWAYS use it.
This should be the rule of thumb when gift giving….think about YOU having to return all the random pieces of china, placemats and 'cool margarita glasses' (which were never wanted). Because trying to remember where you have credits, which will go unused, therefore wasted, is a nightmare. In the midst of planning a wedding or a honeymoon, your gift may just sit in the basement, with the other registry misfits, until years later when cleaning out a storage unit or a basement, it is like the land that china forgot. Or there is always the infamous 're-gift' sometime even with the original card to the couple in the box!! I shudder to think!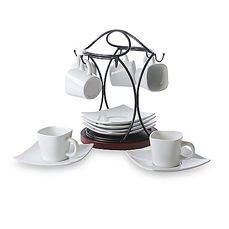 Additionally, the couple will still have to purchase the forks, cutlery and the one mixing spoon that no one bought. So please, I beg of you, on behalf of brides and grooms everywhere, Don't Go Rogue! Stay in Bed Bath & Beyond and make life a while lot easier for your friends. Believe me, they will thank you, and if you ignore me, there is always payback, and well, you know what they say about that!
Happy Shopping,
Jennifer Gilbert
founder and chief visionary officer
save the date ® Event Expert for Bed Bath & Beyond