You´re envisioning elegant gourmet gatherings with family and friends, entertaining to the sounds of ringing glasses toasting you as the host, while food is perfectly served on your new China. But with so many dinnerware options out there, choosing the right quality and pattern may seem a bit overwhelming. From Earthenware to Bone China, four piece place settings to 20 piece sets, the possibilities are endless, but we've sorted it all out. Read on to learn about these characteristics, and to find the China that's perfect for you.

If you cook a little, or especially if you cook a lot, it's worth making an investment in Cookware (aka Pots and Pans). Many quality pieces will last for a very long time with proper care, and will provide delicious meals again and again. Look for the type of cookware that works best for your cooking style and gives you the most options.
TIPS
1. Get the stuff you really want.

From the smallest kitchen gadget to the biggest bedding ensemble- even fine china and luggage- this is the time to get everything you ever needed and wanted.

2. C'mon back.

It takes time, so don't rush things! We have so many amazing gifts for every room that most couples don't make all their selections in a single spree.No problem. Plan on making multiple visits. Remember, this is supposed to be fun!

3. Dream big.

Register for gifts in a range of prices so givers have lots of options to choose from. Remember, you're registering for engagement parties and showers, too.

4. Do the math.

Register for at least 2 times as many gifts as givers (count couples as one giver.) Your guests will really appreciate having lots of choices when they shop for you.

5. Trade Up.

If you're combining households, take this opportunity to turn a bunch of mismatched "mine" and "yours" into new "ours." It's the time to replace or trade up.

6. Update virtually anywhere.

It's easy to manage your Registry on our website or mobile app. Update your information. Add items. But, to get a real feel for the items you select, come in to any of our stores.

7. Spread the word.

Include your Bed Bath & Beyond Registry information with shower invitations. Do your friends a favor- tell em where you're registered. You can even share your Registry choices with your friends on Facebook.

8. Call Ahead.

While stores will generally make time to help you, it's best to call ahead for an appointment. You may be there for a few hours, so it's nice to have your Consultant's undivided attention.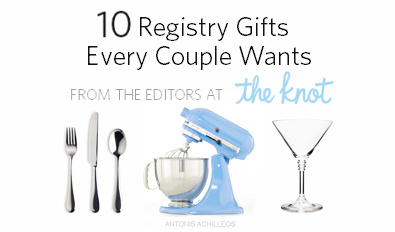 Choosing wine and spirits for your wedding doesn't have to be an overwhelming task. With the right information in hand you will be able to select the best options for both you and your guests. Below is a brief guide that will help you get started on the path to knowledge in the world of wine and spirits.