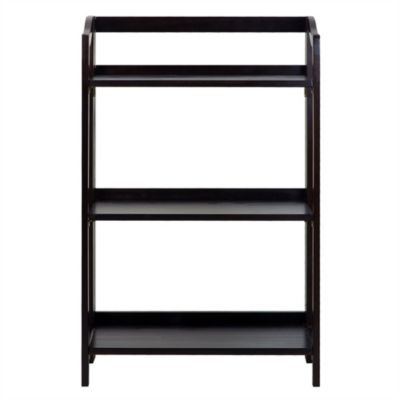 Casual Home Stratford 3-Shelf Folding Bookcase-Espresso
Unavailable
This item is no longer for sale online
customer reviews
Showing 1 - 3 out of 3 reviews
Exactly what I wanted.
Mary . 8 months ago
This was exactly what I was looking for, and a great price! Fit the space, lots for shelf space for cookbooks and other kitchen 'things'! Very nice finish, arrived promptly, no problems. I love the folding ability if I need or want to move it to another spot in the house.
Does the trick
Rouls . 3 years ago
Perfect for organizing a small space. Clean lines. Sturdy. Looks good.
Classic and well made
deebaker . 4 years ago
I love this bookcase, it is solid wood and has a beautiful finish, came completely set up, all you have to do it unfold it. It is on the smaller side but can fit a good amount of books/items. I love the classic design and open sides. Great price as well
Showing 1 - 3 out of 3 reviews