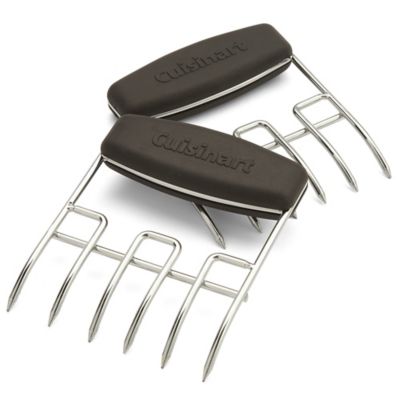 Cuisinart® Meat Claws (Set of 2)
Unavailable
This item is no longer for sale online
customer reviews
Showing 1 - 2 out of 2 reviews
This are okay not sure if shredding meat is easy.
Ocean . 4 years ago
I bought these to shred meats ie pork & chicken. I don't know if I am doing it right but it feels kinda awkward when I do it. It also seems to take a lot of work to do it too. They are sturdy and stand up to the pressure.
Just what I was looking for
turkey . 5 years ago
I was happy to get these and they are very handy and easy to clean. Would recommend them highly.
Showing 1 - 2 out of 2 reviews