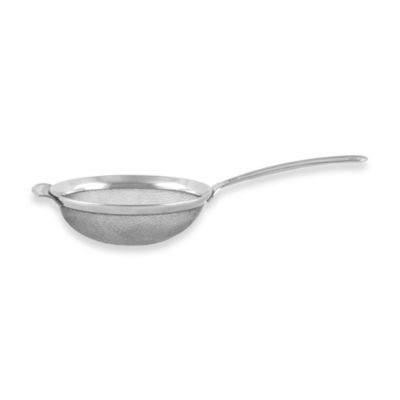 Culinary Institute of America® 3 1/4-Inch Stainless Steel Fine Mesh Strainer
Unavailable
This item is no longer for sale online
customer reviews
Showing 1 - 2 out of 2 reviews
Fine Mesh Strainer
pw43 . 8 years ago
Excellent size to sit atop a cup (drinking or measuring cup), sturdy, and great quality. It is very useful in the kitchen. I also use it to strain tea leaves, and in this use it is much more effective than a tea-ball.
One of the best small strainers available.
BlueSky . 9 years ago
The double mesh prevents even the smallest of particulate matter from getting through. Easy to clean, the high quality heavy weight stainless steel make this the perfect strainer.
Showing 1 - 2 out of 2 reviews