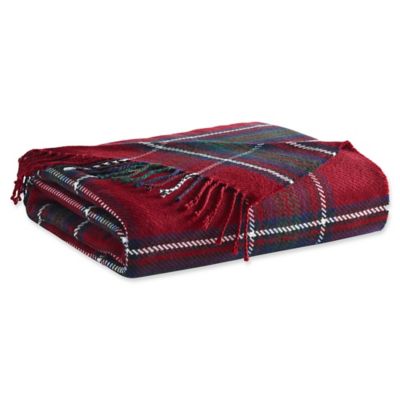 ED Ellen DeGeneres Tartan Plaid Throw Blanket in Red
Unavailable
This item is no longer for sale online
customer reviews
Showing 1 - 2 out of 2 reviews
Chic and soft tartan plaid!
HauteDecor . 5 years ago
Looks like a Vivienne Westwood tartan plaid, nice and soft. love it!
Classic Tartan Plaid
sara02 . 5 years ago
I was looking for a throw to use over winter and Christmas but didn't want a throw that screamed "Christmas". Just what I wanted but not at the high price wool ones that I had seen on Amazon. The weight is perfect to take the chill off, not too heavy and not a cheap light weight. Feels like a nice quality. The size is generous as well. There has been no pilling to date. This is the quality I would expect from a high calibur designer such as Ellen.
Showing 1 - 2 out of 2 reviews