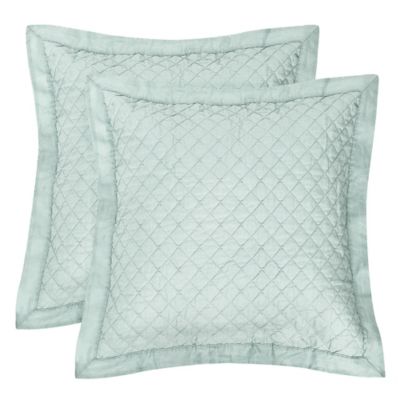 Quilted European Pillow Shams in Spa (Set of 2)
$14.99
was $49.99
(70% off)
$10.49
Get 30% off & earn 10% back in points with Welcome Rewards™+
Enroll Now
customer reviews
Showing 1 - 3 out of 3 reviews
Sue
Sue . 6 months ago
Pretty
Look great, function well ...
Barry . 7 months ago
They look great and function well - they sit there and look pretty. The biggest question still remains, where od you put them when they are not on the bed?
Just okay
Cheryl . 8 months ago
I'm not wowed by these. They are okay. I don't like that they are open in the back, as it caused the pillow to slouch a bit.
Showing 1 - 3 out of 3 reviews