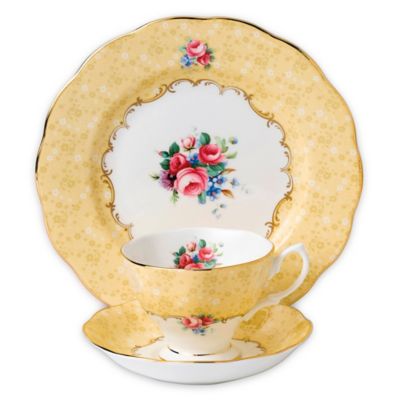 Royal Albert 100 Years 1990 Bouquet Tea Collection
Unavailable
This item is no longer for sale online
customer reviews
Showing 1 - 4 out of 4 reviews
So cute!
Peewee . 3 years ago
I had to have this tea caddy because it is classic and small. A great addition to any tea collection.
It's very fine China, light weight & beautiful !
Lali . 4 years ago
I bought this last month for gifting to my son & daughter-in-law for their wedding anniversary, they loved it
Gorgeous
BeeJay28 . 4 years ago
This is my new favorite Royal Albert pattern. The yellow is so beautiful. I'm going to enjoy using this set for a long time.
My favorite
BeeJay28 . 4 years ago
Love this set, my favorite of all beautiful colors and design.
Showing 1 - 4 out of 4 reviews