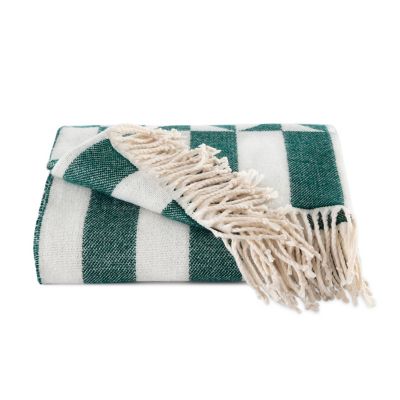 The Novogratz Waverly Tile Throw Blanket in Green
$31.99
Get 20% off your entire purchase with Welcome Rewards™+
Enroll Now
customer reviews
Showing 1 - 3 out of 3 reviews
Go Green Go White
BJ . 3 months ago
A Xmas present for a Michigan Student!
BB&B Customer . 6 months ago
Highly recommended!! perfect Throw!
Great Throws/Picnic Blankets
mceroniesd . 6 months ago
Loved these throws. They're great and easy gifts! I bought one of each colorway to have at home for when my niece and nephew come over and want to sit by the fire pit in the evenings. They really liked the colors and that they're not too bulky so they can still run around with them. We've also taken them to the beach and the park since they're easy to roll up and don't take up too much space in our bags.
Showing 1 - 3 out of 3 reviews