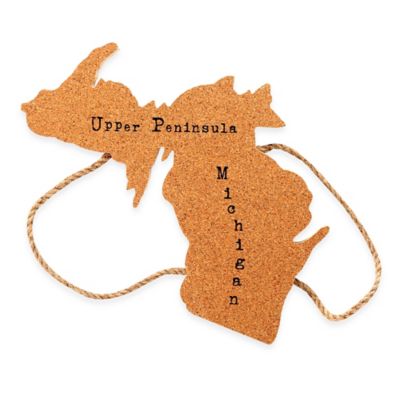 Thirstystone® Michigan Upper Peninsula Shaped Cork/Rope Trivet in Natural
Unavailable
This item is no longer for sale online
customer reviews
Showing 1 - 3 out of 3 reviews
not Michigan
silly . 1 year ago
How did this even make it to production? It's not even the right state….
is this a joke
Juwlz . 2 years ago
how many people looked at this and thought yeah that's Michigan....someone probably got fired for this one.
Not michigan
G915 . 6 years ago
This is not Michigan... This is Wisconsin with Michigan's upper peninsula, backwards. Take a look at a map.
Showing 1 - 3 out of 3 reviews