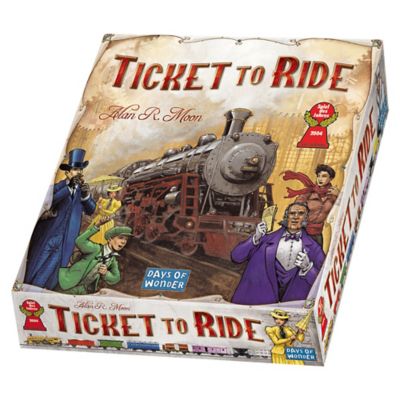 Ticket to Ride Strategy Game
Unavailable
This item is no longer for sale online
customer reviews
Showing 1 - 3 out of 3 reviews
Great game!
HappyGrandma . 2 years ago
Fun game. We actually purchased an extra set of trains in purple from another online site that makes them. Now 6 can play. However, this makes it more challenging to complete one's routes! We'll also be purchasing the expansion.
Ticket to ride
karen . 2 years ago
Fun game!! Can be played by as few as 2 people
Great for kids who want to play a "grown up" game
Erica . 3 years ago
Great game for our 11 and 9 year olds who need to practice their mental math!
Showing 1 - 3 out of 3 reviews