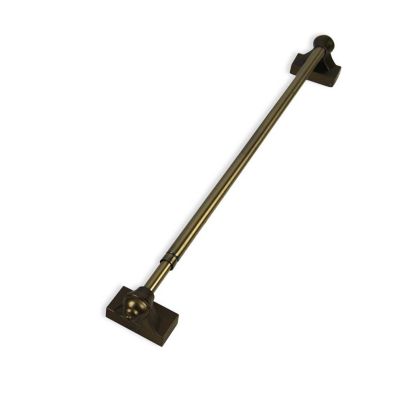 Versailles 1/2" Diameter Magnetic Curtain Rod Set - 15x28", Antique Brass
customer reviews
Showing 1 - 4 out of 4 reviews
Good quality
Toots . 1 year ago
It works great
Good, strong rods.
Kaymms . 2 years ago
Would be perfect but i really dislike the color! I thought I was ordering the dark brown rod but it is a light goldish silver color and does not match my living room decor. I ended up keeping though because I needed my french door curtains up asap. Very strong magnets and stays perfectly in place.
Magnetic Curtain Rod
Terri . 2 years ago
Will not lock in center of rod, end piece does not fit tightly and falls off easily
Not good!
susanl54 . 3 years ago
I bought it for hanging a privacy curtain on my steel front door. The magnets are not strong enough to hold up the rod, let alone a lightweight curtain on the rod. I ended up buying more magnets to keep the magnets from sliding down the door.
Showing 1 - 4 out of 4 reviews