Simple Returns
This policy will apply to purchases made on or after July 23, 2018.
We want you to love what you buy from us but we get it, you might change your mind. Simple Returns is part of our commitment to giving you the very best shopping experience. Here's how it works.
General Returns
Truck Delivery Returns
International Shipping Returns
---
General Returns
Returns with a Receipt
So simple: For up to one year after purchase just provide your receipt and for most products, we will refund the purchase price to the original form of payment or issue a Merchandise Credit.
See Exceptions
---
Returns with a Gift Receipt or Registry Returns
Merchandise returned using a Gift Receipt or verified as a Gift Registry purchase will be exchanged or refunded in the form of a Merchandise Credit for the amount paid, for up to one year from the date of purchase.
See Exceptions
---
Returning a Bed Bath & Beyond Exclusive Brand Item(s)
Have an item from a Bed Bath & Beyond exclusive brand? We're sure you'll love it but just in case it's defective, excluding normal wear and tear, you have up to 5 years to return it. Some of our exclusive products have warranties in excess of 5 years and, of course, we will stand by those.
Exclusive Brands:
.ORG
Ampersand
Anthology
Artisanal Kitchen Supply
B. Smith
Bridge Street
Closetware
Coastal Life
Coastal Living
Dailyware
Destination Summer
Equip Your Space
Eucalyptus Origins
Haven
Heartland Homegrown
Hidden Retreat
Latitude 40 N
Olivia & Oliver
Pawslife
Pure Beech
Real Simple
SALT
Seasons
Sedona
Studio 3B
Style Co-op
Therapedic
Wamsutta
Winter Wonderland
---
Returns without a Receipt
Misplaced your receipt or packing slip? We can help! If your purchase was made within the past year, we'll try to find a record of it using any of the following:
Credit/Debit Card
Merchandise Credit Number
Gift Card Number
Order Number
Registry Number
Checking Account Number
Our goal is always to be fair and reasonable, so we'll do all we can to find a record of your purchase. If we can't find it, we'll issue a Merchandise Credit for the item's current selling price less 20% to account for the possible use of a coupon.
See Exceptions
Note: Whenever we issue a Merchandise Credit, we'll ask you to provide a government-issued ID. Additional research may be required for items that can be returned without a receipt.
Return Exceptions
Electrics and Electronic Items
Electric and electronic items can be exchanged or returned within one year of purchase and must be accompanied by a receipt. Examples include, but are not limited to, small kitchen appliances, personal care appliances, vacuums, baby monitoring devices, and smart home products.
Baby, Toddler and Maternity Merchandise
All baby, toddler and maternity merchandise must be new and in original packaging.
All baby, toddler and maternity clothing, A Pea in the Pod®, and Motherhood Maternity® items must be new and unused. These items may only be returned within 90 days of purchase with all tags attached.
Formula cannot be exchanged or returned.
Air Mattresses
Opened air mattresses may only be exchanged for a similar item.
Customized Items
Monogrammed, personalized, custom-made, or special order items cannot be exchanged or returned.
Other
Shipping, delivery and assembly charges are non-refundable.
All gift cards are non-refundable.
---
Free Return Shipping
For returns from Military Post Office, APO, FPO and US Territories, please contact us at 1-800-GO-BEYOND (1-800-462-3966) or customer.service@bedbath.com for further instructions. This service is for Standard Parcel shipping not Truck Delivery Returns. If the item is oversized or was delivered by a scheduled carrier please call 844-4BBBHOME (844-422-2466).
---
Truck Delivery Returns
What is Considered Truck Delivery?
Oversized & Large Items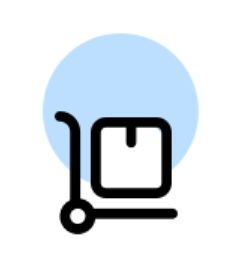 Shipments NOT Delivered by UPS or FedEx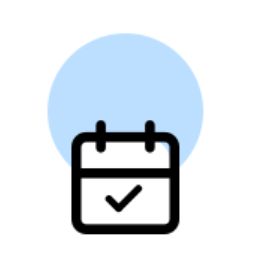 Scheduled Deliveries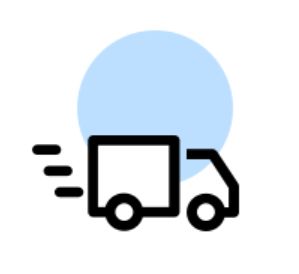 Truck Deliveries
Returning Your Items
Item(s) may be returned within 30 days of receipt* for any reason as long as the item is in the same condition/packaging in which you received it.
To schedule a return within 30 days under these conditions, call our Delivery Customer Service team at 844-4BBBHOME (844-422-2466) between the hours of 8:00 a.m. to 8:00 p.m. Monday – Friday and 9:00 a.m to 8:00 p.m. Saturday (Eastern Time). We will make arrangements to have our carrier contact you to schedule a pick-up of your return.
Customer is responsible for all shipping, storage and vendor charges (such as cancellation or restocking fees).
Returns will not be accepted after 30 days, please contact the manufacturer for assistance.
If you have questions about accepting your truck delivery, see our shipping policy.
*Monogrammed, personalized, custom-made or special order items cannot be exchanged or returned with the exception of a manufacturer defect.
---
Truck Delivery Cancellation Fees
Orders Cancelled within 24 hours of purchase will not incur a cancellation fee.
Orders Cancelled AFTER 24 hours of purchase will incur a 20% restocking fee*
* 20% of purchase price. Restocking fee covers shipping, storage, and associated fees incurred.
---
Adult Size Mattresses: Comfort Guarantee
Bed Bath & Beyond is proud to offer a Comfort Guarantee for your mattress purchase. We realize that it can be a difficult adjustment to change from an existing worn mattress to a new mattress and our 120 day Comfort Guarantee will provide you with the peace of mind needed when selecting your mattress.
Please allow 30 days after delivery for your body to adjust to your new mattress.
If after this adjustment period you are not satisfied with your mattress, call our Home Delivery customer service experts at 1-844-4BBBHOME (844-422-2466) and we will gladly exchange it for a new mattress within 120 days from the original delivery date.
To process this exchange, we require a $99 processing/pick up fee and the difference in the cost of the two mattresses.
The Comfort Guarantee allows for a one time exchange. Each mattress is a custom order made for you and cannot be cancelled, returned, or refunded once submitted for order.
---
International Order Returns