Beyond+ Terms & Conditions
Beyond+ Terms & Conditions
Using Your BEYOND+ Offers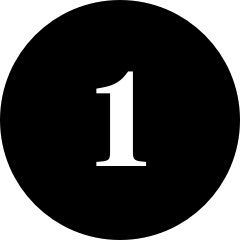 Shop As Usual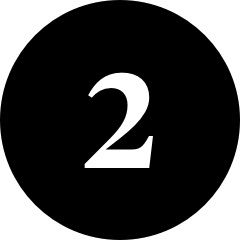 Begin Checkout
Apply BEYOND+ Offers
BEYOND+ Terms & Conditions
The terms and conditions set forth below ("Terms and Conditions") apply to BEYOND+TM ("Membership Program"). These Terms are between you and Bed Bath & Beyond Inc. (together with its current and future affiliates and subsidiaries) ("we" or "us") and govern our respective rights and obligations. If you sign up for a BEYOND+ membership, you accept these terms, conditions, limitations and requirements.
A. Membership Payment
The fee for the Membership Program ("Membership Fee") is Twenty Nine dollars (US $29) per year, plus any applicable taxes. Membership term is one (1) year from the date of sign-up.
MEMBERSHIP FEE IS NON-REFUNDABLE. IF YOU DECIDE TO CANCEL YOUR MEMBERSHIP, YOUR MEMBERSHIP WILL AUTOMATICALLY EXPIRE AT THE END OF YOUR ONE (1) YEAR MEMBERSHIP TERM. YOU MAY TERMINATE THE MEMBERSHIP AUTOMATIC RENEWAL THROUGH MY ACCOUNT AT bedbathandbeyond.com/store/account/Login OR BY CALLING CUSTOMER SERVICE AT 1-866-532-6826.
We may, in our sole and absolute discretion, change the Membership Fee. If the Membership Fee changes, your membership will be valid for the remaining period of time applicable within the one (1) year membership term at the original Membership Fee amount paid.
All credit cards and debit cards can be used to pay for your membership. If the card we have on file for you that was used to pay for the membership is declined for payment of your membership fee, you must provide us a new card promptly or your membership will be canceled. If you provide us with a new card and are successfully charged, your membership period will be based on the original sign-up date and not the date of the successful charge.
FOLLOWING THE INITIAL ONE (1) YEAR TERM OF YOUR MEMBERSHIP, YOUR MEMBERSHIP WILL AUTOMATICALLY RENEW FOR ADDITIONAL ONE (1) YEAR TERMS UNLESS YOU NOTIFY BED BATH & BEYOND OF YOUR DESIRE TO CANCEL YOUR MEMBERSHIP. YOU MAY TERMINATE THE MEMBERSHIP AUTOMATIC RENEWAL THROUGH MY ACCOUNT AT bedbathandbeyond.com/store/account/Login OR BY CALLING CUSTOMER SERVICE AT 1-866-532-6826.
UNLESS YOU NOTIFY US BEFORE A CHARGE THAT YOU DO NOT WANT TO AUTO RENEW, YOU UNDERSTAND THAT YOUR MEMBERSHIP WILL AUTOMATICALLY CONTINUE AND YOU AUTHORIZE US (WITHOUT NOTICE TO YOU, UNLESS REQUIRED BY APPLICABLE LAW) TO COLLECT THE THEN-APPLICABLE MEMBERSHIP FEE (CURRENTLY US $29, BUT SUBJECT TO CHANGE) AND ANY TAXES, USING ANY CREDIT OR DEBIT CARD WE HAVE ON RECORD FOR YOU. NEW JERSEY MEMBERSHIPS WILL AUTOMATICALLY RENEW WITHOUT FURTHER NOTICE.
WE AND OUR THIRD PARTY PAYMENT SERVICE PROVIDERS MAY REQUEST, AND MAY RECEIVE FROM YOUR PAYMENT CARD ISSUER UPDATED PAYMENT CARD INFORMATION, INCLUDING UPDATED PAYMENT CARD NUMBERS OR EXPIRATION DATES. IF WE OR OUR THIRD PARTY PAYMENT SERVICE PROVIDERS RECEIVE UPDATED INFORMATION, WE MAY USE THAT INFORMATION TO PROCESS PAYMENT FOR YOUR APPLICABLE MEMBERSHIP RENEWAL FEE. YOUR PAYMENT CARD ISSUER MAY ALLOW YOU TO OPT OUT OF THIS SERVICE. PLEASE CONTACT YOUR PAYMENT CARD ISSUER FOR MORE INFORMATION.
If you allow your Membership to expire and then re-enroll in the Membership Program more than sixty (60) days later, your new Membership Fee will be equal to the current Membership Fee for new Members.
B. Benefits and Limitations
The Membership Program is a paid membership program that, subject to these Terms and Conditions, provides members of the Membership Program ("
Members
") with the following benefits:
20% off ENTIRE purchase for every purchase made at U.S. Bed Bath & Beyond stores, and online at www.bedbathandbeyond.com during the year of membership (subject to certain exclusions in Sections C and D below).
FREE standard shipping with online purchases of most items at www.bedbathandbeyond.com during the year of membership (subject to certain exclusions in Sections C and D below).
Purchases at BuyBuy Baby, Harmon Face Values, Christmas Tree Shops And That, Cost Plus World Market, One Kings Lane, Personalization Mall, Decorist, Chef Central, Of A Kind, and Bed Bath & Beyond Canadian stores or websites are not eligible for benefits. See Sections C and D below for offer exclusions.
For Membership Program benefits to apply to a particular purchase, the membership must be active and available. Your membership will become active at the time of joining the Membership Program and its benefits can be applied to purchase(s) made after you become a Member. Enrollment and participation in the Membership Program is voluntary, optional and not required to complete any transaction or sale.
Membership Program benefits will be assigned to the billing email address used at sign-up. You must provide a valid email address at sign-up and maintain a valid email address associated with the Membership Program. You may change the email address associated with the Membership Program by calling Customer Service at 1-866-532-6826. This change will require processing time before it can be applied.
By purchasing a BEYOND+ membership You agree that You are opting in to receive email offers from us at the billing email address You provide.
Membership Program limitations include:
Benefits are dependent upon inventory availability, and in some cases, the shipping address (see Sections C and D below).
Benefits are limited to certain products per offer exclusions (see Sections C and D below).
We reserve the right to accept or refuse membership at our discretion.
We may send you email and other communications related to the program and your membership (regardless of any settings or preferences related to your account).
Members are not permitted to purchase products for the purpose of resale, rental, or to ship to their customers or potential customers using these benefits.
Membership Program benefits cannot be used in conjunction with any coupons or with any other prearranged discounts, unless specifically stated otherwise in the applicable coupon or discount.
Membership Program is for individual consumers only and is not available to any company or corporate entity/enterprise.
Without limiting the foregoing, the Membership Program benefits cannot be used in conjunction with employee discounts, preferred friends discount or corporate or institutional discounts.
Membership Program is not available in Alaska, Hawaii, Puerto Rico, or internationally.
From time to time, we may choose in our sole discretion to add or remove membership benefits.
C. Offer Exclusions
Cannot be combined with any coupon; Savings Certificate, special offer price match or other discount. Not valid for wholesale purchases, home and furniture installation services, shipping, delivery or gift cards; Company reserves the right to limit quantities. Valid only in the U.S at Bed Bath & Beyond stores; cannot be used at Harmon FaceValue Stores, Buy Buy Baby Stores.
Offer excludes the following:
A Pea in the Pod®, Arlo, AS IS, August Home, Babyletto™, BABYZEN™,BÉABA®, Belkin WeMo, Beyond Deal, Blendtec®, BOB®, Breville®, Britax®, Bugaboo®, Canary, clek®, Circle with Disney, Coravin®, Cybex® Platinum, Demeyere, DKNY, DockATot®, doona™, Dyson, Fitbit™, franklin & ben™, Fuji, Global Cutlery, Google, Graco® 4Ever® Car Seats, HALO® Bassinest®, HP®, Ilumi, iRobot i7 Series, Jura, Kai Wasabi, kate spade new york, Kenneth Cole, Kenwood, Le Creuset®, Luma, Medela, Magnolia Home, Miele®, Mima®, Miyabi, Motherhood Maternity®, Nanit, Nautica®, Nest, Nursery Works™, Owlet, Peg Pérego, Polaroid, Purple® Mattresses and Bases, Ring, Roku, ScanPan®, Sealy® Hybrid Mattresses & Bases, Segway, Shun, Staub, Stearns & Foster® Mattresses and Bases, Stokke®, Svan®, Technivorm Moccamaster, Thule®, TP Link, UGG®, Under Armour®, UPPAbaby®, Vera Bradley®, Vera Wang, Vitamix®, Waterford®, Weber, Wüsthof®, diapers, wipes, formula, baby food, or portrait studio services.
Alcoholic beverages excluded where required by law. This offer does not apply to alcoholic beverages purchased in New Jersey.
Additional online items excluded: Beautyrest Black, Carolee, George Kovacs®, Hanover Grills, iComfort®, Karastan, Louisiana Grills, Luminox Watches, Metropolitan®, Minka-Aire®, Minka Lavery®, Miyabi, Napolean Grills, Nutrimill, Quoizel, Reverie, Saber®, simplehuman sensor mirror pro, SMEG, Stanley Furniture, Stone & Leigh by Stanley Furniture, The Uttermost Co, Tempur-Pedic Mattresses or power tools.
Please note exclusions can change from time to time.
D. Free Shipping Exclusions
Free Standard Shipping with online purchase of most items (excluding Basket Items which are great value items that are expensive to ship alone). Basket Items are eligible for free shipping when purchased with a non-Basket Item or when multiple Basket Items are purchased and the total order price meets the free shipping threshold. Shipping surcharges on over-sized or extremely heavy items will still apply (these charges are indicated on the appropriate product information pages and will be displayed in the shipping subtotal of your order). Orders typically arrive within 3-7 business days. Items shipped directly from the vendor have longer delivery lead times. This offer does not apply to Alaska, Hawaii, international, Puerto Rico or Business Direct orders.
Please note exclusions can change from time to time.
E. Agreement Changes
We may at our discretion change these Terms or any aspect of the membership. You will be provided with notice of any material changes to the Terms and you will be given the opportunity to cancel your membership prior to the time any material changes are effective with respect to your membership.
YOUR CONTINUED MEMBERSHIP AFTER WE CHANGE THESE TERMS CONSTITUTES YOUR ACCEPTANCE OF THESE CHANGES. IF YOU DO NOT AGREE TO ANY CHANGES, YOU MUST CANCEL YOUR MEMBERSHIP.
F. Termination by Us
We may terminate your membership at our discretion without notice. If we do so, we will give you a full refund. However, we will not give any refund for termination related to conduct that we determine, at our discretion, violates these Terms or any applicable law, involves fraud or misuse of the membership or is harmful to our interests or another user.
G. Limitation of Liability
FOR PURPOSES OF THIS LIMITATION OF LIABILITY PROVISION, "WE" INCLUDES BED BATH & BEYOND INC., ITS PARENTS, SUBSIDIARIES, AFFILIATES, PREDECESSORS, SUCCESSORS AND ASSIGNS, AND EACH OF THEIR RESPECTIVE OFFICERS, DIRECTORS, EMPLOYEES AND AGENTS. IN NO EVENT SHALL WE BE LIABLE TO YOU OR TO ANY THIRD PARTY FOR ANY INDIRECT, INCIDENTAL, OR CONSEQUENTIAL DAMAGES (INCLUDING BUT NOT LIMITED TO LOST DATA, LOST PROFITS, OR LOST BUSINESS OPPORTUNITIES), REGARDLESS OF THE LEGAL THEORY, REGARDLESS OF WHETHER SUCH DAMAGES WERE FORESEEABLE, AND REGARDLESS OF WHETHER WE WERE ADVISED OF THE POSSIBILITY OF SUCH DAMAGES. NOTWITHSTANDING THE FOREGOING, THESE LIMITATIONS OF LIABILITY SHALL NOT APPLY TO INJURIES: (1) TO THE BODY OR PERSON; OR (2) CAUSED BY OUR WILLFUL, MALICIOUS, RECKLESS, OR GROSSLY NEGLIGENT ACTS OR OMISSIONS. THESE LIMITATIONS OF LIABILITY SHALL SURVIVE THE TERMINATION OF THIS AGREEMENT. BECAUSE THE LAW REGARDING LIMITATIONS OF LIABILITY VARIES FROM STATE TO STATE, THESE LIMITATIONS OF LIABILITY MAY NOT APPLY TO YOU. THESE LIMITATIONS OF LIABILITY APPLY IN NEW JERSEY.
H. Governing Law and Jurisdiction
This Agreement shall be governed by, interpreted and construed in accordance with the laws of the State of New Jersey, without giving effect to its conflict of law rules. The parties agree that the sole venue and jurisdiction for disputes arising from this Agreement shall be in an appropriate state or federal court located in the State of New Jersey. The parties hereby irrevocably submit to the jurisdiction of such courts.
I. Force Majeure
In the event that either party is unable to perform any of its obligations under this Agreement as a result of natural disasters, actions or decrees of governmental bodies, communication line failures not the fault of the affected party, or any other delay or failure which arises from causes beyond a party's reasonable control (hereafter referred to as a "Force Majeure Event"), the party whose performance has been so affected shall immediately give notice to the other party and shall do everything reasonably possible to resume performance. Upon receipt of such notice, those obligations that cannot be performed through commercially reasonable diligence shall be suspended. If the period of nonperformance exceeds thirty (30) days from the receipt of notice of the Force Majeure Event, the party whose ability to perform has not been so affected may by giving written notice terminate this Agreement.
J. Contact Information
If you need to contact us, please use the information below:
Bed Bath & Beyond Inc.
650 Liberty Avenue
Union, NJ 07083
Phone: 1-866-532-6826
Email: customer.service@bedbath.com
K. Summary of Revisions from Prior Version
Updating offer exclusions.
Other minor language changes.