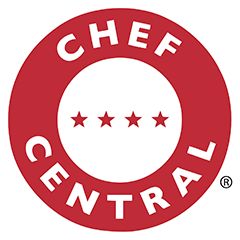 Since 1999, Chef Central has been an award-winning, premier destination for cooking enthusiasts. We are proud to bring our extensive product assortment, quality merchandise, and knowledgeable staff to Bed Bath & Beyond.

Sign up for Chef Central Emails
Sign up for our Chef Central Front Burner newsletter, recipes, new products, events & special offers
See What's Cookin' in Our Chef Central Kitchen

We Sharpen Knives for Only $8 Per Knife - Get Sharp Today!
Which Cookware is Right for You

Sharpen Your Kitchen Skills with Quality Knives
Choose the Right Knife for the Right Job