Furniture Buying Guide: Mattresses
Furniture Buying Guides
Learn everything you need to know about buying furniture.
Furniture Buying Guides
---
Mattresses
Expert Tips For Selecting the Right Mattress
Want a sound sleep every night? One bedroom piece is especially key: a good mattress. Figuring out which one will work best for you can be daunting, but this guide offers smart advice to help you make the right choice so you can rest easy.
Shop All Mattresses
Help Me Choose
Types of Mattresses
There are four main options, each with different features. Here are the pros and cons to consider: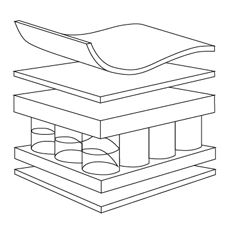 Innerspring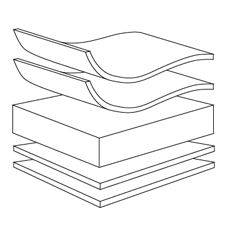 Memory Foam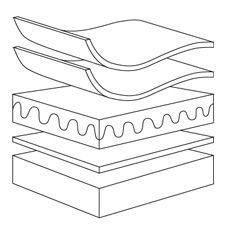 Gel Memory Foam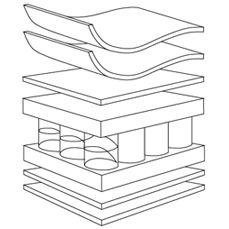 Hybrid
Mattress Sizes
| Size | Dimensions | Details |
| --- | --- | --- |
| Twin | 39" x 74" | Fits one person comfortably; ideal for kids |
| Twin XL | 39" x 80" | Slightly longer than a standard twin, for taller individuals |
| Double/Full | 54" x 74" | Fits a single sleeper who likes to spread out, or couples who don't have a large bedroom |
| Queen | 60" x 80" | Popular with singles who sleep with pets, and couples |
| King | 76" x 80" | Popular with couples who enjoy extra space, co-sleepers, and couples with pets |
| California King | 72" x 84" | The extra length is ideal for taller couples |
Another Option: Mattress in a Box
At one time, if you wanted a new mattress, you had to visit your local bed store or mattress retailer. Today, you can go online and buy a "mattress in a box" from an online retailer, and have it shipped right to your door. These mattresses are typically made of foam, or a similar material. Manufacturers compress and vacuum-seal the mattress before placing it into a box for shipping. Once you receive and unwrap your mattress, it expands to its normal size.
Mattress-Shopping Strategies
There's no one-size-fits-all approach, but it's easier to narrow down the options if you ask yourself these five questions before you shop for a new mattress.
Do you like a little bounce?

Innerspring mattresses with 12-gauge coils offer the firmest support, and those with 18-gauge coils offer more give.

Are you looking for less motion transference?

Memory foam mattresses give you extra support without the bounce. You'll also notice that your sleeping partner can toss and turn and you won't be disturbed.

Do you prefer firm-springiness?

Like memory foam mattresses, latex mattresses come in varying degrees of firmness, but they offer a little more buoyancy than memory foam.
Do you have allergies?

Latex and foam both naturally resist mold and dust mites and they are antimicrobial. If you choose an air-filled or innerspring mattress, buy an allergen-resistant cover to encase it.

Are you a hot sleeper?

Avoid mattresses with a latex or foam topper, which retain body heat. Ideal options include fiberfill-topped innerspring mattresses or memory foam with a gel layer on top.
The Details
Consider Your Sleep Style
There's an ideal option for each type of position. Find the mattress that's a match for your sleep style.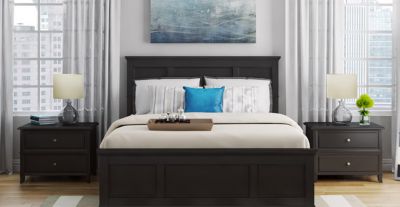 Side Sleepers: You're most comfortable with pressure relief and support. The best options include memory foam, latex foam, and an innerspring with a very cushy topper. Avoid overly firm mattresses.
Stomach Sleepers: Memory foam may leave you feeling smothered, while a firm latex, air, or innerspring mattress will give you optimal support.
Back Sleepers: A combination of support and conformity keeps your spine aligned. All mattress types work well, so you can make a choice based on your personal preference.
Types of Mattress Foundations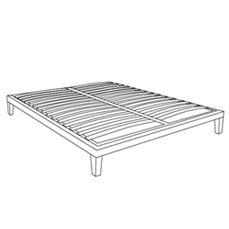 Box Springs
---
Cloth-covered wood frame that contains springs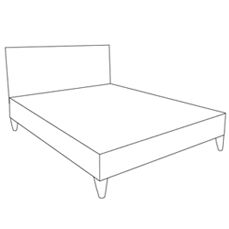 Foundation
---
Fabric-covered, slatted structure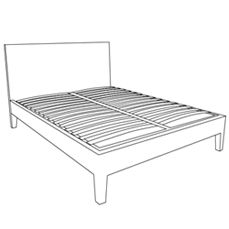 Bed Frame
---
Elevates the mattress off the floor and typically works with or without a box spring or foundation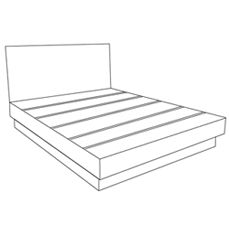 Platform Beds
---
Integrated slats provide support, eliminating the need for a box spring or a foundation
3 Mattress Myths Debunked
1. Firm mattresses are the best option for bad backs

Fact: Firm mattresses can cause pressure point pain. Instead, choose a mattress that combines support with the ability to conform to your body while you're in your favorite sleep position.

2. A new mattress should be perfectly comfortable from the moment you purchase it.

Fact: People typically need approximately 30 days to adjust to a new mattress.

3. You need to flip a mattress every few months.

Fact: Most modern mattresses are made to be one-sided, eliminating the need to flip it. Instead, rotate the mattress 180 degrees every month for the first six months and then every three months after that.
Mattress Accessories
In addition to buying a mattress, most buyers also invest in one or more of the following accessories:
Mattress cover:

Varieties include hypoallergenic and waterproof covers to suit individual needs

Mattress topper:

Plush cotton, memory foam, and memory foam gel toppers add a few extra inches of comfort

Bridge:

Handy device that eliminates the gap between two mattresses

Pillows, sheets, blankets, quilts and comforters:

Decorative and functional items that protect the mattress and enhance your sleep comfort