Welspun Egyptian Cotton Sheets
Bed Bath & Beyond carried four sheet programs produced by Welspun, two under the name Perfect Touch and two under the name Crowning Touch that were labeled as 100% Egyptian Cotton. After completion of an independent third party audit, Welspun has not been able to guarantee the traceability of the fiber in these products.
We are extremely disappointed in these findings and are no longer selling these Welspun sheet programs. Our customers rely on us to provide a wide assortment of products from brands they can trust. While the sheets are safe to use and do not pose a risk, we will be offering a full refund to our customers who are unhappy with their purchase of the Perfect Touch or Crowning Touch sheets.
If a customer believes they have purchased these sheets, he/she may return them to any of our Bed Bath & Beyond stores for a full refund.
Bed Bath & Beyond continuously seeks to employ the highest standards for quality product and superior service. We will continue to work with our vendors to ensure all products meet our expectations.
Additional questions can be directed to 1-800-462-3966.
Perfect Touch 625 Thread Count Egyptian Cotton
The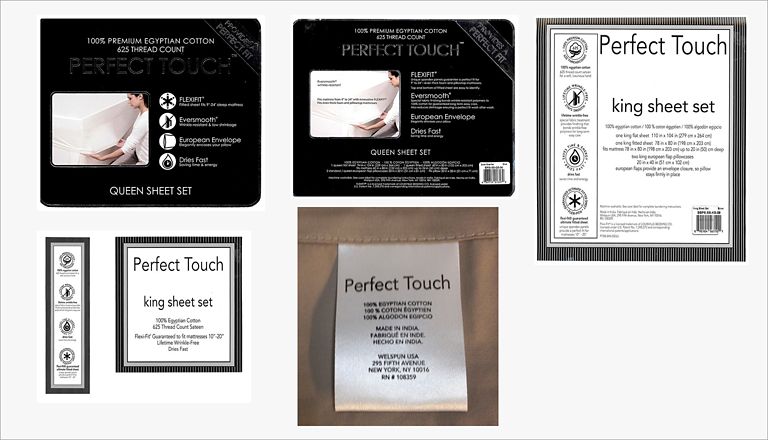 Crowning Touch by Welspun Egyptian Cotton
The